You don't really give a damn about our mental health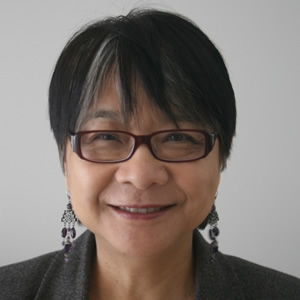 New research has found that lawyers aren't convinced that firms take their wellbeing seriously.
A national survey conducted by the University of NSW has found considerable cynicism among lawyers regarding mental health and wellbeing programs, with many respondents questioning whether these initiatives are capable of tackling systemic issues of stress, depression and anxiety.
A 32-year-old female solicitor from a large law firm commented that firms are "talking the talk … but I think the problems are systemic and will not be fixed by vague employee assistance programs and 'wellness' initiatives".
Another female solicitor who participated in the survey said she believed speaking openly about her mental illness would jeopardise her career prospects, even though her firm ran seminars to address depression.
"I believe that it would strongly prejudice my promotion chances if I admitted that I took anti-depressants.
"I think this is particularly the case for women as we are already perceived by our male colleagues as having less tolerance to stress and so it is fatal to your career chances to reveal any such weakness."
The results of the survey are included in a report authored by UNSW law school professor Janet Chan (pictured) called Lawyering Stress and Work Culture.
Speaking with Lawyers Weekly, Chan said the comments from the female solicitors highlight that the legal profession has made little progress in its effort to drive down the high rate of depression among lawyers.
"If people can't bring their problems out into the open … it makes it very difficult for anything to be solved."
Like the respondents, Chan questioned the effectiveness of law firm wellbeing initiatives.
"People are not stupid; if they think this is a kind of lip service then they know the real priorities of the organisation are something quite different from what they say," she said, urging firms to work harder at putting their wellbeing policies into action.
"Just because you have something in your handbook or website, it doesn't mean it's going to be easy to implement.
"It requires people at every level to take it seriously … it requires leadership and some sort of embedding of values into the organisation performance evaluation."
Almost 1000 legal practitioners participated in the survey.  Respondents ranged in age from 21 to 81, with around two-thirds being female.
The majority (87%) of survey participants reported that they worked full time and 60 per cent were from private practice firms.
Sobering figures
Thirty-two per cent of lawyers surveyed by UNSW reported moderate to extremely severe depression, compared to 27 per cent of respondents in a general population survey conducted in 2013 using the same assessment criteria.
Lawyers also reported a higher rate of moderate to extremely severe anxiety than the general public.
In exploring the workplace conditions contributing to higher depression and anxiety in the legal profession, the study found that nearly half (45%) of respondents said the amount of time their job took up made it difficult to fulfill family duties.
A similar proportion (41%) said they were expected to put their job before their families.
A 29-year-old male solicitor in private practice admitted that an expectation that he sacrifice time with his family to work long hours and on weekends was driving him away from the law.
"I do not enjoy my life and do not look forward to going to work, indeed, the weekend is not something to look forward to as I will be expected to come in at least one, if not both days."
Another solicitor who reported moderate stress, severe depression and severe anxiety criticised timesheets and the attitude that working late is a "badge of honour" for creating an unhealthy culture within law firms.
"I find it very difficult to make time to create any life, meet someone or have children," said the female lawyer, who is also considering a career change to achieve a more balanced life.
Chan commented that a growing number of lawyers are moving in-house or leaving the law altogether in search of a less stressful workplace.
A female solicitor, 32, who left a national firm to move in-house, said private practice had unrealistic expectations on lawyers' time; another lawyer, 55, said she felt "fortunate" to have left private practice early to work in a corporate setting where she feels valued.