Perth firm cuts ties with Rockwell Olivier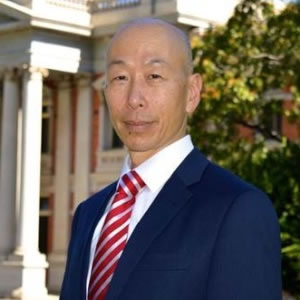 Civic Legal has negotiated a demerger with the embattled Perth office of Rockwell Olivier.
The demerger took effect on 14 January, less than a fortnight after Rockwell Olivier Perth announced it had gone into voluntary administration.
The two firms merged in November 2013. Sources within Rockwell Olivier have previously told Lawyers Weekly that a number of senior Civic lawyers opposed the merger.
The new Civic team comprises six lawyers, two paralegals and six support staff.
Civic's managing principal, Anthony Quahe (pictured), claimed his firm was identified as one of the successful practices within the ASX-listed Integrated Legal Holdings (ILH) group, which also owns Rockwell Olivier, Signet Lawyers and Law Central.
ILH went into voluntary administration late last year following prolonged financial struggles that resulted in a net profit loss after tax of 540 per cent between FY13 and FY14.
Coinciding with the demerger, Civic has poached insurance and workplace risk specialist Gray Porter, who has been a principal at Rockwell Olivier for the past 14 years.
Lawyers Weekly also broke the news late last year that Rockwell Olivier Perth had lost the head of its workplace relations practice Charmaine Tsang, who joined the partnership of Lavan Legal.
Civic was established in 2005. The boutique firm specialises in local government work and is the second-largest supplier of legal services in the local government sector in Western Australia.
The firm will be moving to new premises in early February.