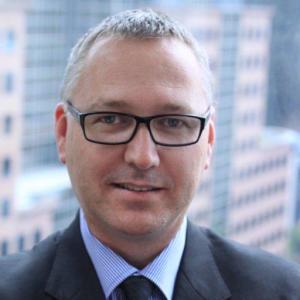 A health expert has criticised the unhealthy drinking culture within law firms in the wake of a national study that found almost one third of lawyers consume alcohol at risky levels.
The Lawyering Stress and Work Culture study conducted by the University of NSW found that 32 per cent of legal practitioners are at a medium-to-high risk of excessive alcohol consumption.
Phillip Collins (pictured), the head of workplace services at the Australian Drug Foundation, told Lawyers Weekly there is a culture of regular drinking within law firms. He claimed that this culture is perpetuated by senior partners who make alcohol the focus of most firm celebrations, such as court wins, landing a deal and staff farewells.
"We find that alcohol is used in a high proportion of celebrations and, in the legal profession, there appear to be a lot of excuses to have celebrations," said Collins.
"The senior partners are setting this culture up; they'll do farewell drinks on a Friday afternoon … and as soon as the function finishes, what we're finding is the senior partner will then go across the road to the local pub and put their corporate [credit] card across the table and the drinking will continue."
The study also found that men outnumbered women in the medium-to-high risk category by a ratio of 1:1.7.
Men tend to "celebrate and commiserate" with alcohol more often than women, said Collins; however, the balance is shifting with the proliferation of drinks targeted at females.
Collins added that the larger the organisation, the more opportunities there are to celebrate and, in turn, drink.
His view is supported by the findings of the study, which revealed that lawyers working in larger firms were at a significantly higher risk of alcohol use than those in smaller firms or those working in chambers.
Drinking and depression
The study also linked regular alcohol consumption to more serious depression, anxiety and stress symptoms.
Collins claimed that while there is a direct correlation between mental illness and alcohol use, it remains unclear which factor is a catalyst for the other.
"No one has that answer yet – whether the excessive consumption of alcohol leads to mental health issues or whether having an underlying mental health issue leads to excessive alcohol use," Collins said.
According to a 2014 report by the Foundation for Alcohol Research and Education (FARE), there are around 157,000 alcohol-related hospitalisations annually, of which over 30 per cent are connected to mental health issues.
Work hard, play hard
Another study released last week has identified a link between long working hours and unsafe drinking.
Finnish researchers surveyed 300,000 people across Australia, Europe and North America and found that those who work more than 48 hours a week were 11 per cent more likely to drink alcohol at unsafe levels than those working a standard week.
This risk is heightened within the legal profession, with a Lawyers Weekly survey in 2010 revealing that one quarter of lawyers spend at least 12 hours at work each day – almost double the national average for actual hours worked.
Collins warned that the cost of overworking staff is much higher than any billable hours gained.
Productivity losses, absenteeism and workplace injuries due to alcohol misuse cost Australian businesses $6 billion a year, according to FARE.
Drug use was also measured by the Lawyering Stress and Work Culture study, with seven per cent of lawyers reporting drug use once a month or less, while around three per cent admitted to using drugs three times a month or more.
The most commonly used drug was marijuana/cannabis (37 per cent) followed by painkillers (16 per cent).
Collins commented that the figures mirror trends in the general population.