Dacheng, Dentons merger a wake-up call for Aus firms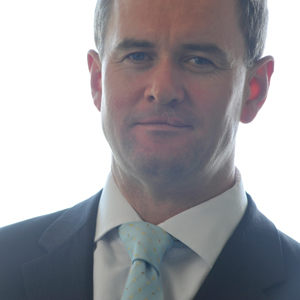 The merger of global firm Dentons and Beijing-based Dacheng, creating the world's largest law firm, is a sign of things to come, an international legal consultant has claimed.
Speaking with Lawyers Weekly, Ted Dwyer (pictured) of Dwyer Consulting said the market will witness more mega-mergers involving Chinese firms, which will impact on how well Australian firms can compete in the Asia-Pacific market.
"This is the first phase of a whole reinvention of the legal landscape globally; a wake-up call to Australian firms about where the market is heading," he said.
The new firm, known as Dentons outside China and 大成 (Dacheng) in Chinese, will have more than 6,500 lawyers in more than 50 countries, overtaking Baker & McKenzie as the largest law firm globally.
Bakers has around 4,300 lawyers worldwide.
Foreign law firms and lawyers are not permitted to practise in China and can only provide advice on overseas law. Many Australian firms have shaped informal alliances with Chinese firms in order to act in matters involving local law.
However, Dwyer said these alliances cannot compete against merged firms like Dentons or King & Wood Mallesons, which entered the Chinese market via a merger in 2012.
Firms that aspire to be major players in the Asia-Pacific must have a bricks and mortar presence in China, he continued.
"Firms can't sit navel-gazing; you may get the odd piece of work with an informal regional alliance or as a local specialist, but to succeed you must have a physical presence in China and other key Asia-Pacific markets," Dwyer said.
Risky business
Dentons uses a Swiss verein structure, which allows for separate regional profit pools while the firm can still share strategy, branding and other core functions.
The arrangement has raised questions about how well Chinese firms work with western partners.
While Dwyer maintained that the merger will serve Dentons well, allowing the firm to embed itself in a lucrative and growing market, he warned that there are "big cultural barriers to overcome".
He claimed that a successful merger requires full cultural assimilation and a thorough understanding of the nuances of doing business in China on the part of the western firm.
"You can't expect the Chinese partnership to view the word merger in the same way the west does – Chinese lawyers are usually paid by a percentage of their billings; partners are not known for sharing clients and do not tend to refer work," he said, adding that this may not necessarily occur in the case of Dentons, but it should be considered by all firms entering the Chinese market.