Firm founders lured by large law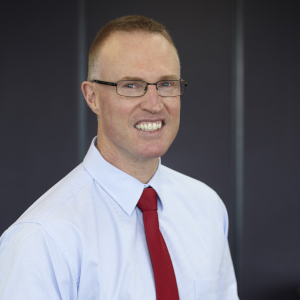 Two principals from Kelly Hazell Quill (KHQ) have bucked the trend of large law lawyers moving to boutiques, leaving the small firm they founded for a mid-tier.
Michael Hazell and Justin Quill have quit KHQ to join M+K Lawyers in Melbourne today, 2 February.
Fellow KHQ principals John-Paul Cashen and Vicky Keller, and special counsel Andrew McAdam, are also moving across to the national firm along with their teams.
The move sees KHQ lose its media practice, headed by Quill, and its litigation practice, headed by Hazell. However, the Melbourne-headquartered firm will continue to operate under the leadership of the remaining principals, including founder David Kelly.
Prior to launching KHQ, Quill was a partner at Corrs Chambers Westgarth and Hazell was a senior associate at DLA Piper.
This is not the first time M+K's expansion plans have involved raiding a boutique firm. In November, the firm acquired Blue Rock Law and added two principals, eight lawyers and three staff across its offices in Melbourne and Perth.
M+K also poached construction principal Alex McKellar and his team from a Victorian boutique in July.
Elsewhere in the market, a growing number of partners are leaving large law to set up their own boutique practices.
Speaking with Lawyers Weekly, however, M+K's national managing director Damian Paul warned that this path has its limitations.
"It is tough running your own small firm … there are limitations on your ability to keep growing, not the least of which is when you act for substantial national clients and being able to service those clients nationally when you're based in one location," he said.
Meanwhile, M+K has gained a number of high-profile media clients in the acquisition. Quill has brought over clients such as News Corporation publications, the Nine and Seven Networks and national radio stations.
Paul stressed, however, that Quill acted for subsidiaries of these large companies, the type of mid-market enterprises that M+K targets.
Workflow from the mid-market has been patchy in recent years, continued Paul, particularly M&A and other transactional work.
"We're waiting and looking forward to when that work starts to flow again," he said.
In addition to a drop-off in work, the firm has suffered the loss of senior partners, including the head of its workplace practice, Sam Eichenbaum, who joined Rigby Cooke at the start of the year.
M+K lost three more workplace relations partners in mid-2014.
In December, the firm sought to replenish its stocks with the appointment of special counsel Justine Ansell to the workplace relations team in Brisbane.
Paul claimed that M+K has made 13 lateral hires in the past two years, which include the acquisition of the KHQ practices and Blue Rock Law.
M+K has offices in Brisbane, Sydney, Melbourne and Hobart.