Firms adjust to oil price collapse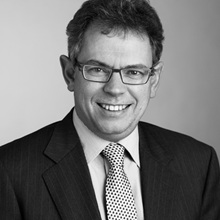 Perth-based firms are spruiking their corporate services as the resources sector battles to cope with tumbling oil prices.
Stuart Barrymore (pictured), an energy and resources partner at Herbert Smith Freehills, admitted that he was concerned by spending cuts and project delays in the resources sector following the oil price crash. However, he told Lawyers Weekly that a range of legal work has arisen out of the challenging conditions.
"Clients at the bigger end of town have pruned their costs, but equally they're finding they have to deal with the changed circumstances on a daily basis.
"We are talking to all our clients who are looking at their asset portfolio very carefully and what they have to spend on it."
Contract variations and litigation are two examples of the kind of work that is propping up HSF's energy and resources practice in Perth. Many matters relate to contractors hired for exploration projects that are now in doubt.
Barrymore said his clients want to be "crystal clear" on their legal position as they renegotiate agreements that were put in place long before oil prices took a dive.
"The big companies simply cannot afford to continue to operate under the terms and conditions they agreed to a few years ago," he added.
Over the past few weeks, several oil and gas companies have announced plans to scrap or delay major projects and slash millions, if not billions, from capital expenditure plans.
Royal Dutch Shell has formally 'cancelled' its US$20 billion-plus liquefied natural gas project in Queensland, in addition to further spending cuts over the next three years. Other energy giants, including BHP Billiton and Santos, have also announced cutbacks that threaten Australian projects.
Barrymore said most companies would have set this year's budgets when the oil price was close to $100 last October.
"It has been a massive shock … we've seen periods of volatility in commodity prices, but I don't think we've seen a change in price as rapid as we've seen with the oil price – the velocity has been remarkable."
World oil prices improved on Monday 2 February in the wake of data that revealed US oil companies had cut drilling activity. US benchmark West Texas Intermediate for March delivery gained $1.33 to close at $49.57 a barrel on the New York Mercantile Exchange, while European benchmark Brent for March delivery jumped $1.76 to $54.75 a barrel in London.