Exclusive: NSW crown solicitor retires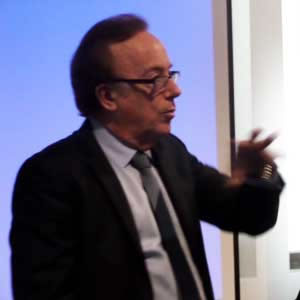 Long-serving crown solicitor for NSW Ian Knight is stepping down this month.
Lawyers Weekly can exclusively reveal that Mr Knight (pictured) is set to retire on February 20. The Crown Solicitor's Office (CSO) is currently recruiting for his replacement.
Former deputy crown solicitor Peter Anet described Mr Knight as "close to the best lawyer that I've ever worked with".
"My view is he is a professional intellectual whose abilities are really why the CSO has succeeded," he told Lawyers Weekly.
"[The CSO] will be a very different place [without Ian] and the government will really miss his sound and precise legal advice."
Mr Knight recently celebrated 20 years as the NSW government's chief legal adviser.
He joined the CSO in 1970 and acted as assistant crown solicitor for 10 years before taking on the role of ombudsman for the Northern Territory and delegate of the commonwealth ombudsman in 1991.
He was appointed crown solicitor for NSW in 1994 and currently heads the government and commercial law practice group.
Mr Knight's departure follows that of Mr Anet, who retired on November 7 last year.
Mr Anet, who was Mr Knight's deputy for 18 years, described his former boss as "courageous".
"Some of our clients are not the easiest people to deal with and Ian had no qualms about standing up to them," he said.
"His integrity and his intellectual honesty are unparalleled."