Harmers left holding the bill in Slipper costs case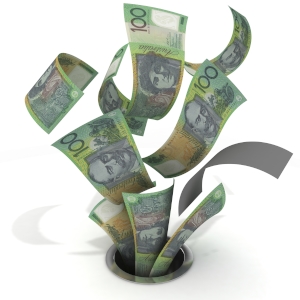 Harmers Workplace Lawyers will write off James Ashby's million-dollar legal bill after the Federal Court rejected the former staffer's bid to have the Commonwealth pay his costs in the sexual harassment case against Peter Slipper.
The application, which sought payment of legal costs from Mr Slipper and the Commonwealth, was rejected on Monday 9 February.
In a statement to Lawyers Weekly, Harmers said the firm would continue to cover Mr Ashby's costs, which in June last year had surpassed $1 million.
The firm also stated that it was considering options for further appeal against the Federal Court decision.
Harmers has been bankrolling Mr Ashby since mid-2012, when he accused Mr Slipper of sending sexually explicit text messages and making unwelcome sexual advances.
The Commonwealth withdrew from the sexual harassment case in October 2012 after settling Mr Ashby's claim by payment of $50,000.
Two months later, Federal Court judge Justice Steven Rares threw out Mr Ashby's lawsuit, claiming it was a politically-motivated abuse of process.
Justice Rares also took aim at the conduct of Harmers chairman Michael Harmer, criticising the lawyer for including "scandalous and irrelevant" allegations in the statement of claim.
On appeal, the Federal Court found, by a vote of two to one, that Mr Ashby's lawsuit was not an abuse of process and should proceed. The court also sided with Mr Harmer, stating that adverse findings in relation to his professional conduct should not have been made.
Mr Slipper was ordered to pay the costs of the application for leave to appeal and the costs of the appeal.
However, the order was later set aside by the full Federal Court, which stated that costs could not be awarded under the Fair Work Act.
Mr Ashby appealed that decision, attempting to have his costs paid by the Commonwealth's ongoing indemnity agreement with Mr Slipper.
However, Monday's judgment rejected Mr Ashby's motion that the Commonwealth had a "vital and continuing interest" in pursuing the matter.
"It is not an instance where Slipper was simply a 'straw man' to pursue or protect the interests of the Commonwealth," according to the judgment, which also stated that the sexual harassment allegations had not been tested.
Mr Ashby dropped the sexual harassment suit just weeks before the matter was due to return to court on 30 June 2014.
Harmers has maintained, however, that the Commonwealth should not have continued to pay for Mr Slipper's defence, raising the former speaker's conviction for fraudulently using travel entitlements.
"This is hardly fair, and such practices by the Commonwealth actively discourage people taking action against serious and genuine cases of injustice," the firm stated.