Firms need a mix of skills at the top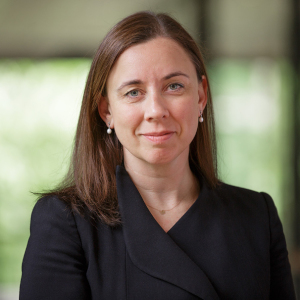 Maddocks CEO Michelle Dixon has claimed the senior ranks of law firms must have a mix of technical and business-minded lawyers, following her appointment to a global leaders group.
Speaking with Lawyers Weekly, Ms Dixon urged firms to consider a range of skills, not just technical aptitude, when promoting lawyers.
"If you approach progression with a cookie cutter mould, you'll miss out on bringing through some very good people and having a holistic set of talents within your senior ranks," she said.
"You don't necessarily want everyone to be an outstanding leader; you want some people who are fantastic mentors who are great at training lawyers … [or] those that have that great entrepreneurial spirit."
Ms Dixon was recently selected alongside former prime minister Julia Gillard as one of 16 new leaders and mentors for education provider Dūcere's Global Leaders Faculty.
Dūcere is an Australia-based online education provider that offers courses in business and management.
Other members of the faculty include current and former presidents and prime ministers, Nobel Prize winners, academics and CEOs.
Discussing her own rise to CEO, Ms Dixon claimed that leadership and project management skills have served her well, particularly as a partner in the firm's litigation practice.
"A very big part of running large litigation is managing that team of people between the barristers and the clients who all come together to run a large matter," she said.
"You also have to keep those people motivated, actually get results, meet deadlines and conduct numerous meetings with a whole range of stakeholders."
Ms Dixon also paid tribute to her mentors and the role they have played in her own career progression. She said she hopes to provide similar guidance to students in her new role on the Global Leaders Faculty.
Mentoring is invaluable to all young professionals, not just lawyers, she continued. While it often occurs naturally in most organisations, she encouraged firms to put mentoring systems in place that are driven by committed and enthusiastic senior lawyers and partners.