Mills Oakley launches in Perth with new insurance partner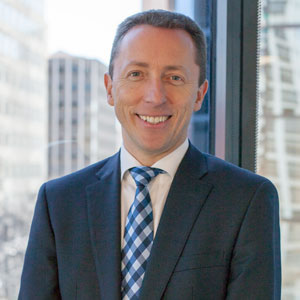 Fast-growing firm Mills Oakley has hired CCS Insurance Law partner Mark Civitella as a practice head in its fifth Australian office.
Mr Civitella is joined by the entire professional and administrative staff of CCS Insurance Law at Mills Oakley.
Last week, Lawyers Weekly exclusively reported that Mills Oakley's Perth office would open with three Minter Ellison special counsel at the helm.
Craig Gough (commercial litigation), Andrew Logan (property) and Stephanie Rowland (corporate and commercial) will all be partners in Mills Oakley's new office.
Mills Oakley CEO John Nerurker (pictured) said, "We have created an exciting opportunity to take the firm national by launching a Perth office with strong legal talent and a quality client list."
The Perth office opens with a team of 15 lateral hires from the local market and will advise in corporate and commercial, litigation, property, insurance and family law.
In January, Lawyers Weekly exclusively revealed that the struggling Perth arm of Rockwell Olivier had lost a principal, Kym Kerr, to Mills Oakley.
Ms Kerr will run the family law practice at Mills Oakley in Perth as a special counsel.
Mr Nerurker said Mills Oakley now has 67 partners across its Melbourne, Sydney, Brisbane, Canberra and Perth offices, representing an increase of more than 40 per cent in just over 12 months.
Mills Oakley has achieved double-digit growth each year for the past decade and has more than doubled in size over the past three years, according to Mr Nerurker.