Legal aid budget boost a 'Band-Aid solution'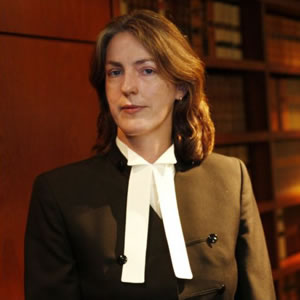 Legal bodies have welcomed a $5.2 million injection of legal aid funding in NSW, but claim that much more needs to be done. 
The federal government has increased legal aid funding in NSW to prevent cases being delayed or aborted because defendants cannot afford legal representation.
A spokesperson for Commonwealth attorney-general George Brandis confirmed on February 21 that the national fund for expensive complex criminal cases would receive an extra $5.2 million for this financial year.
NSW Bar Association president Jane Needham SC told Lawyers Weekly that the association is grateful its request for more funding has been met but warned that the amount is "not enough to enable long-term access to justice to the people of NSW".
Ms Needham said all states and territories are in need of increased legal aid funding, which has been "decreasing under governments of all stripes for some years".
The national fund for expensive Commonwealth criminal cases dropped from $10.8 million in 2013/2014 to $2.7 million in 2014/2015.

Legal Aid NSW announced in December that it would stop funding lengthy Commonwealth criminal trials listed to start from April 2015.
This prompted the NSW Bar Association to call for an urgent injection of $4 million to make sure these trials went ahead.
Speaking with Lawyers Weekly, president of the Australian Bar Association Fiona McLeod SC commented that the recent funding boost "does not address the long-term need or the serious erosion of the Commonwealth contribution over the last 15 years or so".
Ms McLeod said the funding of legal aid nationally is a "finger pointing exercise" between the federal government and the state and territory governments in terms of who pays for what.
Legal aid funding contributions from successive federal governments have dropped every year since 1997, despite the Productivity Commission's Access to Justice Arrangements report released in December 2014 which called for an additional $200 million in Commonwealth funding for civil matters.
Ms Needham said the reasoning behind the Productivity Commission's recommendations was that unrepresented litigants lead to longer, more expensive proceedings.
"Lawyers tend to try to run their proceedings more efficiently; they know the way courts run and they know the law. They know the issues that are at stake," she said.
Ms Needham argued that it was "false economy" to cut legal aid on one end while covering the costs of longer trials in civil cases and longer incarcerations when bail is not granted in criminal cases.
"We need to have a system of justice that operates at all levels, not just where someone's legal aid is privately funded," she added.
The president of The Law Society of NSW John Eades told Lawyers Weekly that he hopes the federal government's announcement indicates a willingness to ensure ongoing funding for legal aid services more broadly.
"Adequate legal aid services are critical in ensuring fairness and efficiency in our court system and are essential to providing access to justice for the most financially disadvantaged," he said.
Ms Needham and Mr Eades declined to comment on whether they believed the last minute backtrack on planned budget cuts was an embarrassment to the government.
Ms Needham did say, however, that it was the NSW Bar Association's view that there should be a review of legal aid funding generally.