Mergers with non-legal firms may be on the horizon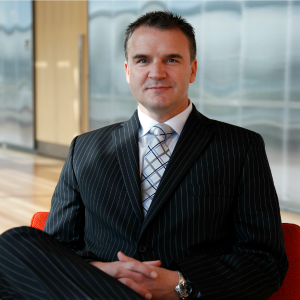 Almost two thirds of law firms believe mergers with non-legal businesses should be considered in the future, a new survey has found.
But although such mergers were viewed as a long-term possibility, 67 per cent of firms surveyed indicated that mergers with accountancy practices, insurance companies or banks were not yet on the agenda.
Law firms indicated that they are starting to feel the pressure from competitors in the non-legal sector: the survey showed that almost half (45 per cent) of law firms knew of other legal firms that have lost work to non-legal firms.
Only 25 per cent said their own firm had lost clients or projects in this way, but a majority (67%) were concerned about the growth of legal services in the non-legal sector.
InfoTrack CEO Stephen Wood (pictured) said, "The challenge for firms now is to genuinely understand the potential threats to their business lines."
He urged law firms to play to their strengths, make full use of technology and improve client relationship management practices.
The survey was conducted by by InfoTrack and Chilli IQ in February and the results were based on responses from around 30 managing partners, senior partners and general counsel from leading law firms around Australia. 
The survey revealed that a high proportion of law firms (38 per cent) do not know the main reason for the loss of business to these competitors.
Seventeen per cent indicated that better pricing could be the main reason while 26 per cent believed that better client management and more innovative services were the deciding factor.
The survey also asked law firms about Property Exchange Australia (PEXA), Australia's first national digital platform for buying and selling property, which is being rolled out this year. Almost two thirds of respondents (62 per cent) did not think the profession was ready for e-conveyancing.