Exclusive: UK giant set to launch in Australia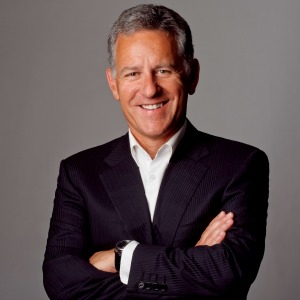 Global firm Pinsent Masons will launch an infrastructure-focused practice in Sydney and Melbourne this May, with five founding partners at the helm.
The offices will be headed by former Maddocks CEO David Rennick (pictured), who will be based in Melbourne. Mr Rennick was recruited by Pinsent Masons late in 2013 to explore options for an Australian launch.
He will be joined by two Maddocks partners – national infrastructure sector leader Greg Campbell and infrastructure partner Simela Karasavidis – along with former Pinsent Masons lawyer Michael Battye, who currently heads his own construction practice in Adelaide, and Andrew Denton, a construction disputes partner at Pinsent Masons in London, who is relocating from the firm's global headquarters.
Adam Perl, the divisional legal manager at Leighton Contractors, will also be joining the firm in a non-partner role.
Speaking with Lawyers Weekly, Mr Rennick said he has spent the past year looking at the various entry options on behalf of Pinsent Masons and concluded that a merger with a local firm would not be suitable.
"After having decided that we were going to focus on infrastructure and join that business up with Asia, we didn't feel there was any firm [in Australia] that was appropriate and we felt that the optimal entry model was to build it out ourselves," he explained.
Mr Rennick confirmed that Maddocks was one of a number of firms with which Pinsent Masons had had merger discussions. However, he claimed a merger was never on the table in a formal sense.
"It was clear at that time, in conversations with Maddocks, that Maddocks had a more domestically focused practice so a merger would not have been right for either party," he said.
The Sydney and Melbourne offices of Pinsent Masons will officially open their doors on May 1. The founding partners will join the firm in the weeks and months following the launch date.
The firm's focus will be contentious and non-contentious construction for domestic and international infrastructure clients, particularly those situated in the Asia Pacific that are currently working with the firm's offices in Hong Kong, Singapore, Beijing and Shanghai.
Mr Rennick said the firm has no immediate plans to expand beyond that focus but would, over time, consider opportunities in other sectors.
While Pinsent Masons has yet to recruit legal staff for the Australian practice, Mr Rennick anticipates that an additional 10 lawyers will be hired over the coming months.
The firm's decision to open in Australia follows the launch of offices in France and Germany in 2012, and Turkey in 2013.
Pinsent Masons has 19 offices and employs around 400 partners and 1,500 lawyers globally.