Toowoomba firm to offer fixed prices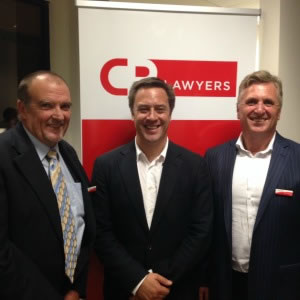 Queensland law firm Creevey Russell Lawyers has opened a sister company in Toowoomba, which will offer fixed fee options to its clients.
"We know when people think of needing a lawyer they instantly think it will be expensive," said the head of CR Lawyers Perry Russell (pictured right), who is also a principal of Creevey Russell Lawyers.
"With CR Lawyers there will be no surprises and no worries with your legal bills."
CR Lawyers' practice areas will include conveyancing, buying and selling, wills and estate planning, criminal law, debt recovery, family law and leases.
"This is a win-win-win for Creevey Russell Lawyers; our new sister company, CR Lawyers; and most importantly, our highly valued clients," said Mr Russell.
"CR Lawyers will be able to look after our clients' different legal needs while allowing the Creevey Russell team to provide excellence in other key areas of law," he added.