Opting out of technology no longer an option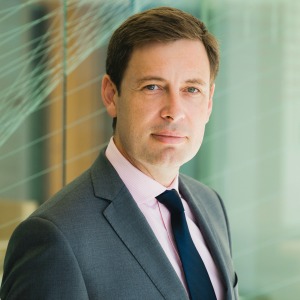 A senior partner at Gilbert + Tobin has warned that lawyers may soon be forced to adopt technology in order to practise.
"We're going to see a trend where technology is no longer an option," said IP partner Michael Williams (pictured), speaking with Lawyers Weekly.
Mr Williams will be presenting on the topic of new technology at the College of Law 2015 Specialist Legal Conference to be held in NSW this May.
He claimed that it is possible that professional bodies could mandate the use of certain technologies in the near future.
"When you start having professional standards requiring technology to be a part of practice, and people can't just opt out of that, you're reaching a point where there will be automatic adoption," Mr Williams said.
"It might be a requirement of holding a practising certificate that you have a minimum ability within your firm or your practice to engage with the prevailing technology, and it's not just market-driven, it's standards driven."
Law often lags behind technological innovation. However, Mr Williams noted that the legal profession in the United States has already begun setting technology requirements for law firms, a trend that he believes will eventually reach Australian shores.
This "technological revolution" will be driven by clients and the courts, he argued.
Many clients expect their firms to have sophisticated systems that provide 24-hour electronic access documents, while the registries in the supreme and federal courts only accept scanned documents.
Embracing new technology also makes business sense for firms, according to Mr Williams.
He claimed that managing documents electronically not only improves efficiency, but also minimises the risk of a breach of client confidentiality that could result in costly liability claims.
Sophisticated cloud-based services provide layers of security, he explained, including limited access to documents, restrictions on the ability to print documents and even the option of revoking a user's access after it has been initially granted.
"Insurers are going to see that as a much more secure way of managing documentary risk than you would have with paper documents," said Mr Williams, adding that at G+T, entire case files can be accessed on tablets that are locked down with encryption.
"Being able to access everything within seconds in a user-friendly fashion beats a trolley full of folders every day of the week."
Other technologies that are making inroads into the Australian legal services market include analytical software, which can not only filter volumes of documents but also create a narrative of a particular matter, and artificial intelligence (AI)-based systems.
London-based firm Hodge Jones & Allen is currently trialling a 'predictive model of case outcomes' that relies on AI to assess the viability of its personal injury caseload.
"It is not science fiction to be looking into the future of legal practice and imagining there will be examples of legal projects and cases where that sort of advanced computing technology is brought to bear," added Mr Williams.