Glasgow office streamlines Ashurst's operations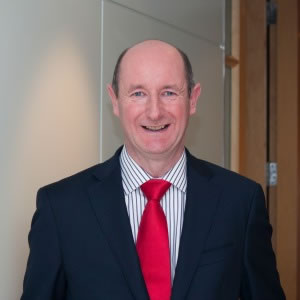 The head of Ashurst's support services operation in Scotland told Lawyers Weekly that taking recurring work, such as document review, out of the firm's Australian offices has resulted in significant efficiency gains.
Mike Polson (pictured), the managing partner of Ashurst's Glasgow operation, said, "Bringing together particular types of activity into one centre … is the sort of thing that our clients have been doing for years to make their business more efficient."
"As of today, we support 14 different offices internationally, including all the offices in Australia. I think that's pretty good in such a short space of time," he said.
Mr Polson came on board when the project was in the design phase and has been the head of the office since it opened in August 2013.
The idea of integrating legal support services into a "centre of excellence" and then exporting work from there to the global business is unique amongst law firms, according to Mr Polson.
"We started with the vision that we could build a legal team to support not just one practice group, but all the practice groups, and not just [in] London, but offices globally," he said.
Mr Polson is currently visiting Australia to build relationships with internal clients and spread awareness about the range of services offered by the Glasgow office.
"As of November last year, 25 per cent of the work we do in Glasgow is actually supporting the offices in Australia," he said.
Hiring instead of firing
The launch of the Glasgow office caused up to 120 redundancies in the London office but Mr Polson said no more support staff would lose their jobs due to the restructure.
"The work support staff in Australia do is very time zone specific [so] I don't see any impact [in terms of redundancies] at all," he said.
Mr Polson said the Glasgow operation gives Ashurst an edge over other law firms and helps the firm win new clients: "It's more about growing the business rather than shrinking the business."
The Glasgow office currently has a team of 36 lawyers, legal analysts and support staff that complete a wide range of tasks, including overseeing due diligence and document review.
"We are growing steadily. We will have over 50 [staff] by the end of this year," said Mr Polson.
Only two employees have quit since the operation began, which shows that Ashurst has "built a very long-term, sustainable model", according to Mr Polson.
A new kind of lawyer
Mr Polson said the Glasgow operation offers graduates a very different career path to the traditional route from lawyer to partner.
The office focuses on developing broad skills rather than deep technical legal expertise. Graduates move up the ranks from legal analyst to senior legal analyst and can then go on to become team leader, project manager and ultimately legal manager.
"The roles that we have are more a combination of more law meets business meets technology," said Mr Polson.
Mr Polson envisions the Glasgow office staff eventually moving out into the wider Ashurst network to transfer knowledge in the areas of business and project management.
"I think that would be a fantastic … endorsement of the model," he added.
Listening to clients
The Glasgow operation is Ashurst's response to client demands that the firm deliver services more efficiently.
Breaking down "big projects" into different component parts and getting separate teams in different time zones to work on the high-value, strategic advice and the lower-value document review aspect increases efficiency, according to Mr Polson.
"You don't just do it in Glasgow in the same way that you would do it in Sydney or London. It's about making the whole process more efficient at the same time," he added.
Completing the routine work in the same location allows the Glasgow office to operate on fixed pricing, which appeals to clients, said Mr Polson.
But while fixed fees are possible for legal support work, Mr Polson said it would be difficult to fix price for top-end strategic advice. He predicted that clients will see a blend of different pricing models even within one transaction in the future.
Mr Polson admitted that the increasingly competitive legal landscape has granted clients enhanced purchasing power.
However, clients are "under pressures themselves in their own business and they are actually just asking their suppliers, and law firms are suppliers, to be efficient and come up with different ways of doing things", he said.
"Clients don't stand still and do the same thing the same way year on year. They are just expecting us to be a bit more dynamic and a bit more energetic about change as well," he said.
However, it is not all about low cost for clients; quality remains the most important element in purchasing decisions, said Mr Polson, quoting a study of general counsel conducted in the UK last year.
The reason Ashurst chose Scotland instead of a lower-cost location such as India or the Philippines is because "immediately people would be very comfortable that it was going to be an Ashurst-quality office", he said.