A lawyer's political crusade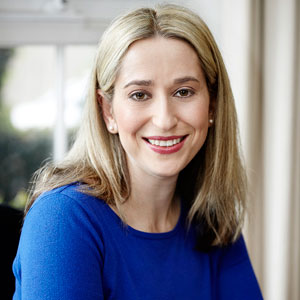 A past president of Australian Women Lawyers who now runs her own property practice is using her legal skills to advocate for change outside the law.
Kate Ashmor (pictured), a former in-house lawyer who remains actively involved in promoting gender equality in the legal profession, has taken her legal and advocacy skills to the political arena.
Today (17 March), Ms Ashmor launched a campaign to persuade the Australian Electoral Commission (AEC) to change the name of the Melbourne Ports electorate to Monash, after General Sir John Monash.
Ms Ashmor made the submission as chairman of the Liberal Party's Melbourne Ports Electorate Conference.
She told Lawyers Weekly that lawyers make strong political advocates due to their understanding of the legislative process and their ability to construct and deliver a persuasive argument.
Being politically active while practising as a lawyer is, however, a "delicate balancing act", she added.
"As practising lawyers, our paramount duty is to the court, and our obligations under the Professional Conduct and Practice Rules must always prevail."
Ms Ashmor has already tried her hand at politics, serving as an elected councillor for the City of Glen Eira from 2005 to 2008.
She admitted to being "fascinated with politics since childhood" and did not rule out reviving her political career.
But for now, Ms Ashmor is concentrating on her current campaign, which she claimed would give her electoral division a more relevant name while also recognising a respected Australian figure.
Mr Monash was born in the electorate in 1865. The well-known brigadier is considered one of the First World War's outstanding commanders.
He was also a key figure in crafting the ANZAC identity, and he personally led annual commemorations of ANZAC Day until his death in 1931.
Aside from urging the Victorian division of the Liberal Party to recommend the name change to the AEC, Ms Ashmor is rallying support for the move through an online petition. She is also pushing her campaign through various social media channels.
She said social media is one of the most effective tools of modern advocacy.
Only the AEC has the power to change an electorate's name, within the redistribution process set out in the Commonwealth Electoral Act. Ms Ashmor's motion will be heard at the State Council of the Victorian division of the Liberal Party to be held on 28-29 March.