Client confidentiality must be protected under new laws, LIV warns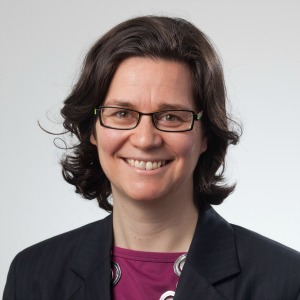 The Law Institute of Victoria (LIV) has urged the government to protect communications between clients and lawyers under the imminent data retention regime.
LIV president Katie Miller (pictured) warned that the proposed bill would not stop data about client communications with lawyers being retained and accessed.
"In many cases it is very important to keep confidential and protect even the fact that a lawyer is in contact with particular people," she said.
"Any mass retention of communications data between lawyers and their clients could threaten the necessary trust between lawyers and their clients, allow an issue of sensitivity to be inferred or revealed, and undermine the ability of lawyers to advocate on behalf of their clients."
Ms Miller gave the example of information exchanged by email, or phone calls between the lawyer and associates of the client, experts or potential witnesses, as potentially disclosing a defence case. A litigation strategy or case theory could be identified based on witnesses or experts contacted by the lawyer.
She said it was fundamentally important, and recognised under common law, that clients should be confident that their communications with lawyers were private and would not be disclosed to any person.
Yesterday (16 March) the government offered to amend the bill so that agencies wanting access to journalists' phone and internet records to find their sources would be required to obtain a warrant.
Ms Miller said that while the announcement was a welcome development, it did not resolve the protection of lawyers' communications.
"The bill must be amended so that a warrant is required to access lawyers' telecommunications data,' she said.
The LIV has written to the chair of the Parliamentary Joint Committee on Intelligence and Security and Federal Attorney-General George Brandis seeking a warrant regime for access to lawyer/client communication data.