Big deals are back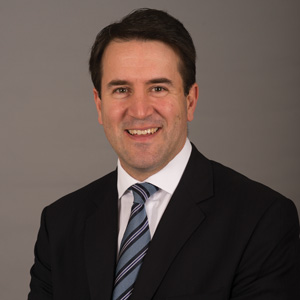 A well-regarded M&A partner at Herbert Smith Freehills told Lawyers Weekly that 2015 will see a jump in large deals that require the geographic reach of global law firms.
HSF's Tony Damian (pictured) is currently in Hong Kong working on the $1.3 billion takeover of Australia's largest food manufacturer, Goodman Fielder, by oil trader Wilmar International and investment company First Pacific.
He claimed the legal market can expect more mega-deals in 2015 thanks to consolidation and strategic moves in the resources sector, a busy property market and continued foreign interest in Australian assets.
"If you look at the value side of the ledger for M&A deals in 2015, it will be a big number," said Mr Damian.
M&A data released by Thomson Reuters last week (12 March) revealed that announced deals in Australia for the year to date have increased by 42 per cent when compared to the same period last year.
A total of 148 deals worth US$18.2 billion have been announced, which includes Japan Post's AU$8 billion proposal to acquire Australian freight and logistics giant Toll.
Mr Damian expects more deals of the calibre of the Toll takeover over the coming months.
While Mr Damian admitted that political upheaval in the wake of Queensland's state election may have halted some M&A deals, he maintained that overall business confidence has not been shaken by state and federal government unrest.
"There is enough confidence out there and there are enough drivers of M&A that issues surrounding what people may or may not think about governments isn't really going to hold it back." 
Global domination
Figures from Thomson Reuters show that global cross-border M&A activity for the year to date is up 19 per cent on the previous year, currently worth US$1218.8 billion.
Mr Damian claimed that more Australian deals have an international component and global firms are capitalising on the trend.
"The amount of global capital flows continue to increase and firms that are able to follow the capital and provide end-to-end coverage on M&A deals are firms that, in my view, will succeed," he said.
He singled out London, New York and Asia as major contributors to cross-border M&A activity.
The main challenge facing global firms is navigating rules set by China's M&A regulator, the Ministry of Commerce (Mofcom), said Mr Damian.
"Chinese approvals are increasingly required on lots of deals and people would be surprised at the application of those rules," he said.
"So that's a process that needs to be managed in a number of Australian deals where parties have to navigate those types of approvals."
Mofcom has been criticised by M&A lawyers for being slow to clear deals and for imposing conditions on foreign mergers that have very little impact on the Chinese market.