Gadens recoups $1.5m in damages paid to home loans guru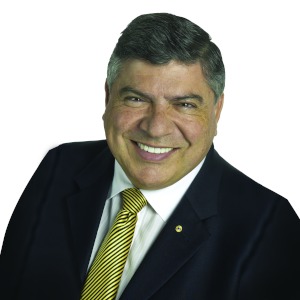 Aussie Home Loans boss John Symond has been ordered to pay back some of the damages he was awarded in a negligence case against Gadens Lawyers.
Late in 2013, Gadens was ordered to pay almost $5 million in damages after losing a long-running dispute with Mr Symond (pictured), who had accused the firm of negligence, breach of retainer and contravention of the Trade Practices Act 1974 (now Competition and Consumer Act 2010).
Mr Symond claimed that Gadens' legal advice during the 2003/2004 restructuring of Aussie Home Loans parent company AHL Holdings cost him $5.7 million in back taxes and over $500,000 in penalties following an audit by the Australian Tax Office in 2007.
Gadens did not challenge the court's findings, but did appeal the assessment of damages.
This week (17 March) the Court of Appeal upheld part of Gadens' challenge and ordered Mr Symond to repay $1.58 million with interest out of the $4.9 million he received in 2013.
The Court of Appeal found that Supreme Court Justice Robert Beech-Jones had erred in awarding Mr Symond $1,291,178.50 together with pre-judgment interest of $290,710 for losses due to the forfeiture of franking credits by AHL Holdings.
Franking credits are a tax benefit that allows Australian companies to pass on tax paid at the company level to shareholders.
According to the judgment, Mr Symond did not establish that he sustained any loss or detriment as a consequence of forfeiting those franking credits.
Lawyers Weekly contacted Gadens, which provided the following statement: "We are pleased that this matter which relates to the conduct of a former partner who left the firm in 2004 has now come to a conclusion."
The negligent tax advice was provided by former Gadens partner Ross Seller, who left the firm to join the now defunct firm Abbott Tout in 2004, but continued to advise Mr Symond for several months after his departure.
Mr Symond had also launched legal action against Abbott Tout for its role in the matter and, in February 2013, settled for $1.85 million (excluding costs).
The 2013 damages ruling split liability for Mr Symond's losses between Gadens (85 per cent) and Abbot Tout (15 per cent).
Gadens would not comment on whether Mr Symond remains a client of the firm. Aussie Home Loans has been a Gadens client since 1992.