Boutique firms partner with a view to staying small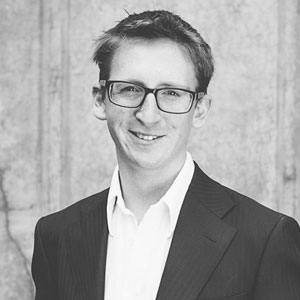 Two senior lawyers who rejected the large law model by launching a boutique property practice have partnered with a competitor, but maintain that they have no plans to become big.
Speirs Ryan, set up last year by former Piper Alderman lawyers, has entered into an agreement with Sydney construction sector firm Bradbury Legal, bringing the two firms under the same roof on 30 March.
Speaking to Lawyers Weekly, Speirs Ryan co-founder James Ryan (pictured) said the aim of the tie-up was to add construction expertise to the firm's suite of property services.
Mr Ryan admitted the move was conservative in the context of a legal market that has seen many large-scale mergers in recent years, although  he added that a formal merger was certainly on the cards.
"A merger is what our end goal might be, where we rebrand under the same umbrella," Mr Ryan said.
For now, the firms will share overheads and systems, including support services.
Mr Ryan also expects that eventually lawyers will work across both firms to give their clients a full property service.
"There are limitations on a boutique firm to [pitch] specific property work," he said.  "It makes a lot of sense for boutique firms from complimentary fields to partner."
The deal will see Bradbury Legal partners Brendan Hoffman and Scott Mort, and their team, move to Speirs Ryan's offices at King Street Wharf in Sydney. Following the move, the two firms will consist of four partners, six lawyers, a licensed conveyancer and two support staff.
Mr Ryan stressed the partnership did not mean the firm wants to expand beyond the boutique level.
"The industry may think we're going back to big, but neither firm is interested in [that structure]."
Mr Ryan co-founded Spiers Ryan in March last year with Pipers colleague Robert Speirs, who was a partner at the national firm for more than a decade.
At the time, Mr Ryan said the desire to move away from the large law structure was the primary reason the pair launched their own firm.
"By removing that structure, we can tailor billing arrangements and think outside the box and really innovate," said Ryan, who was previously a senior associate at Pipers in Sydney.
Soon after the launch, Mr Ryan and Mr Speirs started searching for a construction firm to partner with.
Now the lawyers have their sights set on partnering with an environment practice to complete the firm's property-focused offering.