Global trend drives arbitration growth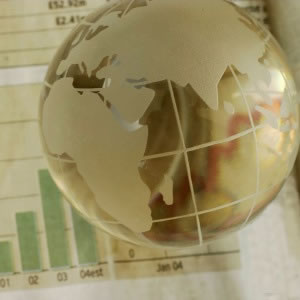 Globalisation has fuelled an increase in demand for lawyers trained in international commercial arbitration, the head of CIArb Australia has said.
Albert Monichino QC, president of the Australian branch of the Chartered Institute of Arbitrators (CIArb), suggested this area of dispute resolution is expanding as trade becomes more international.
"It's only going to increase as an increasing number of commercial contracts have a cross-border element, which is happening with the globalisation of commerce," he said.
"It's a general trend that's been happening for ten years and it's just going to increase where territorial boundaries are assuming less importance in commercial trade."
From a lawyer's perspective, Mr Monichino suggested international arbitration is an attractive career prospect due to its transferability to overseas jurisdictions.
"If you're a lawyer working in litigation, your reputation and expertise is in the local courts," he said.
"With international arbitration, as the Australian diaspora demonstrates, there are Australians working in this field from Dubai, London, Paris, Singapore, Hong Kong - it's a portable qualification that allows you to work around the world."
For lawyers interested in deepening their knowledge of this field, the CIArb's diploma in international commercial arbitration course will be held in April, taking place in Sydney for the first time since 2011, Mr Monichino said.
This year marks the centenary year for CIArb Global and the 20th anniversary of CIArb Australia, according to a statement by the institute.
"In commemoration of that, we thought it's desirable to bring the course back to Australia," Mr Monichino said.
During the nine-day program, students will be taught the practice of international commercial arbitration and gain the ability to act as an arbitrator, Mr Monichino said.
Successful completion of the course will also grant students advanced standing in postgraduate courses offered by the University of New South Wales and other Australian universities.
Mr Monichino suggested lawyers from all levels of experience could benefit from the qualification.
"We have a range of lawyers, from junior lawyers up to partners at law firms. Similarly from the bar, we have junior barristers to senior barristers," he said.