First female NSW attorney-general sworn in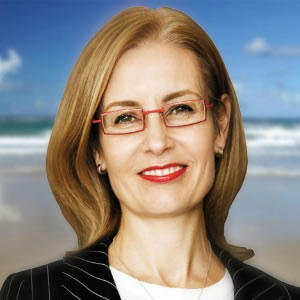 Fresh from a victory at last week's election, NSW premier Mike Baird has named a new attorney-general, appointing a woman for the first time in the state's history.
Former lawyer and the member for Vaucluse, Gabrielle Upton, was sworn in on Thursday (2 April), with previous attorney-general Brad Hazzard picking up her old portfolio of family and community services.
Ms Upton expressed excitement at the appointment, saying she "relished the opportunity to serve the people" under Mr Baird's leadership.
"Becoming the state's first female Attorney-General is something I didn't dare dream or wish for while studying law at the University of New South Wales," she said.
Ms Upton acknowledged the significant contributions of previous attorneys-general Greg Smith and Brad Hazzard, particularly in reforming the Bail Act, but said "there is more to do".
"I will work hard to further strengthen the community's confidence in the legal system and in particular ensure we better protect vulnerable children, including victims of sexual assault."
Ms Upton's appointment was welcomed by Law Society of NSW president John Eades, who also praised Mr Hazzard for his "consultative nature".
"I warmly congratulate Gabrielle Upton on her appointment as NSW AttorneyGeneral," Mr Eades said. "The Law Society looks forward to working closely with our new First Law Officer when the new Cabinet is sworn in."
Ms Upton began her career working as a banking and finance lawyer with Freehills (then known as Freehill Hollingdale & Page) and DLA Piper (then Philips Fox).
She holds a Bachelor of Arts and Bachelor of Laws from UNSW and an MBA from New York University's Leonard Stern School of Business.
Since returning to Sydney in 1999, Ms Upton has held the role of legal counsel at the Australian Institute of Company Directors, deputy chancellor of UNSW and deputy chair of the Duke of Edinburgh Awards in Australia.
She was first elected as member for Vaucluse in March 2011 and served as minister for sport and recreation from August 2013 to April 2014, when she was appointed to the family and community services portfolio.