Dallas Buyers Club verdict opens door to IP suits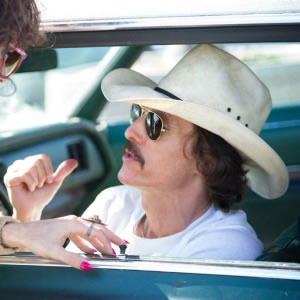 The outcome of the Dallas Buyers Club lawsuit may lead to an increase in copyright cases, although an IP lawyer says film studios have little incentive to pursue individuals.
The Federal Court handed down a ruling on Tuesday (7 April) requiring internet service providers to give the owners of Dallas Buyers Club access to the details of the 4,700 Australians who illegally downloaded the film.
Mark Vincent from Shelston IP said this verdict could allow the owners of movies to sue individual downloaders, boosting the workload of intellectual property lawyers.
"In Australia, we haven't yet seen any of this type of action by rights holders," Mr Vincent said.
"It will lead to more individuals needing to consult with intellectual property lawyers if they are caught up in this type of enforcement action."
However, he suggested rights-holders had little economic incentive to pursue such cases in Australia.
"I still think it's unlikely that there's going to be any large-scale actions against individuals here. The economics don't seem to stack up."
Practical difficulties
Mr Vincent warned while the United States allowed for substantial damages claims, making it attractive to pursue small-scale downloaders, damages in Australia were purely compensatory.
"If a film costs $20, the damages would ordinarily be expected to be $20," he said.
Although provisions for additional damages exist, he suggested these would not apply where individuals acquired just a handful of movies for their own use.
This type of enforcement action in the United States had resulted in a severe public backlash against film studios, creating a further disincentive, according to Mr Vincent.
"The implications in terms of PR and the economics of it all mean it's just another step in this ongoing saga for intellectual property holders and lawyers to deal with," he said.
He suggested conflicts would continue between rights holders and the public, warning "we definitely haven't seen the end of it".
"As technology advances, there are always going to be new problems to deal with for copyright lawyers," Mr Vincent said.
"These copyright actions have kept copyright lawyers busy for decades now as the rights holders seek to shore up their actions in one way or another."
Alternative solutions
Aside from lawsuits, Mr Vincent suggested multiple options for rights holders seeking to enforce their claims, such as a voluntary code of conduct among ISPs that is currently being debated.
"Other solutions such as imposing a tax on internet users have some precedent, such as when taxes were imposed on tapes used for recording albums years ago ... and there are other ideas for how to deal with this problem such as stronger laws or a 'three strikes' rule."
However, Mr Vincent suggested the best way forward was to introduce commercial models that made content available cheaply and easily.
"Part of the problem has been that these commercial models which make content available for a reasonable price and easy access have been available in the US for the best part of a decade, yet places like Australia and New Zealand are really slow to adopt them.
"The rights-holders have to be much more flexible in terms of how they make their money in the new internet-enabled world. Working with the technology and making content available for a reasonable price has to be part of it."