Lawyers urged to embrace human rights charter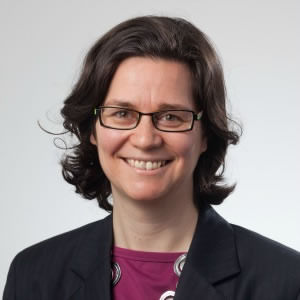 An online database of cases invoking the Victorian human rights charter will help lawyers identify cases where the legislation could apply, the Law Institute of Victoria has said.
The database comes after an audit by the LIV and Ashurst of all cases where the Charter of Human Rights and Responsibilities was relied upon in court.
LIV president Katie Miller (pictured) said the audit showed the charter was having an "important but measured effect on litigation", with an average of 24 charter cases per year over 2013 and 2014.
According to Ms Miller, the charter is an essential part of the Victorian lawyer's "toolkit".
"The Law Institute of Victoria's position is that a lawyer's responsibility to their client is to look at all the laws relevant to the client's particular legal issues," Ms Miller said. "In some of those cases, that will include the Charter of Human Rights.
"We think the charter case audit that we've launched today will help lawyers who don't practice in this field on a regular basis to identify how it might be relevant to a client's issue."
The audit revealed the charter was most commonly used to defend a client's right to a fair hearing, enshrined in section 24.
The greatest impact of the charter has been in the civil and administrative sphere, with these making up 77 per cent of all charter cases, compared with 23 per cent for criminal law.
Ms Miller said this statistic demonstrated the charter's impact on mediating conflict between the public and the state.
"It's been very effective in areas like equal opportunity and housing. It really shows the importance of the charter to resolving the disputes that everyday, ordinary people have with government."
Ms Miller welcomed the ongoing review of the charter by Michael Brett Young for the state Attorney-General, saying the audit had contributed to this investigation.
"The Law Institute of Victoria believes that Victoria is one of the leaders in Australia in recognising the importance of enshrining human rights in law," she said.
"We think the current review of the charter … is important to review how the charter is working in practice so we can build on that and make it an even better charter."