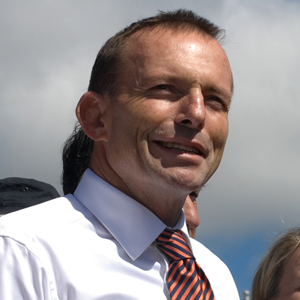 The Prime Minister's recent criticism of human rights lawyers has reaffirmed the need for the introduction of an Australian human rights act, a lawyer's lobby group has said.
Last week Prime Minister Tony Abbott said only the Coalition had sufficiently tough border policies and any other government would have "succumbed to the cries of human rights lawyers" on the issue of refugees.
Australian Lawyers for Human Rights president Nathan Kennedy called the comment "very concerning" and objected to the concept that governments could choose whether or not to adhere to human rights.
"Human rights are not some external imposition unwillingly 'succumbed' to by governments, but world's best practice for protection of individual rights," Mr Kennedy said.
"The Prime Minister's comment shows, at best, ignorance of the contribution to peace, security and personal liberties made by international human rights conventions and, at worst, a wholesale disregard for an entire body of international law and the many talented people who have devoted their lives to the realisation of human rights for all peoples."
He suggested the comments highlighted the need for a Human Rights Act in Australia.
"Where an administration seeks to sidestep human rights standards in order to fulfil its political or economic program, alarm bells ring loudly," Mr Kennedy said. "Such action attacks not just law, but also the entire basis of our society, the manner in which the individual is regarded and treated.
"An Australian Human Rights Act would protect those who are most vulnerable when governments chose to turn their backs on long-established legal principles that, until recent years, have been a curb on the excesses of government."
He also warned the protection of individual rights was at the root of Australian society.
"The ultimate purpose of democratic law is the protection of the rights of the individual," he said.
"Our entire social structure is based on the protection of individual rights through criminal, civil, administrative and business law. Take away the rule of law and the whole structure collapses."
Victoria and the ACT are the only jurisdictions in Australia to have introduced a charter protecting human rights on a local level.