'Outdated attitudes' holding back women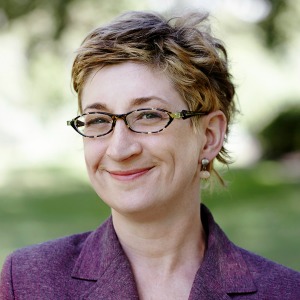 As women leave the legal profession at an alarming rate, firms need to rethink their traditional approach to working arrangements, two industry bodies say.
Speaking at the launch of the Victorian Women Lawyers (VWL) Flexible Work Protocols, the Victorian Equal Opportunity and Human Rights Commissioner Kate Jenkins suggested firms needed to shake up old-fashioned views.
"My main encouragement is to say it's the leadership of the law firms that really need to start thinking about how they can embrace flexible work, and that this tool is helpful," Ms Jenkins told Lawyers Weekly.
"But the attitudes that assume men will be the breadwinner and the women will stay home to look after the babies are outdated. Law firms need to embrace the current world."
Slowing attrition
Figures provided by VWL show up to 70 per cent of the legal profession is female, but the number of practising female lawyers falls by 75 per cent between the ages of 35 and 55. Just 17 per cent of equity partners are women.
Ms Jenkins said flexible working arrangements could help retain women in the profession and address the shortage of female partners.
"It's systemic discrimination – even if people, in theory, support there being more senior women, in practice the structures aren't supporting women staying in the workplace," she said.
"The leadership hasn't been equipped to encourage women to stay in their careers."
She highlighted the need for firms to recognise the role both men and women play as care-givers.
"For the best employers to adapt to the future, they need to recognise that both men and women are parents and to provide working environments that allow people to meet those family responsibilities, as well as being successful employees or workers in the legal profession," she said.
"It's perhaps even more difficult for men to ask for flexible work than women because it's really against the gender stereotype of what a good male breadwinner would do."
New guidelines
To help improve firm's flexible work policies, the VWL launched a series of protocols providing guidance to partners and employees.
VWL convener Kirsten Adams (pictured) said working flexibly should not preclude a lawyer from advancing to senior levels in their career.
"Legal businesses need more support to establish flexible working arrangements that don't mean the end of all career progression for a woman or a man who may need flexible work options in their career," Ms Adams said.
"Working flexibly, if it's properly managed and monitored, should lead to the same career outcomes of those working in a more traditional way."
The protocols address best practice surrounding maternity leave, part-time work and flexible work, as well as encouraging sponsorship of female lawyers.
"It's probably the case that many of the large firms feel they have their policies in place and they do not need too much improvement," Ms Adams said. "But there's always room for improvement and there may be some things in these protocols that even the large firms have not thought of or haven't experienced."
She also suggested smaller firms with limited resources might struggle to develop such policies, so may particularly benefit from the protocols.