Bakers boss dodges merger in China move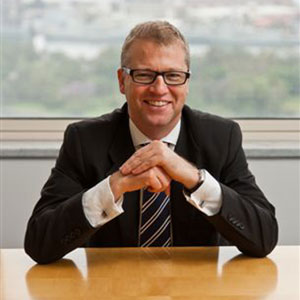 Baker & McKenzie chief Chris Freeland told Lawyers Weekly the global firm took a sensible approach to its China strategy, seeking approval for a 'joint operation' rather than entering a risky merger.
Last week (15 April), Bakers and Beijing firm FenXun Partners were given the green light by the Shanghai Bureau of Justice to run a joint legal operation in the Shanghai Free Trade Zone (SFTZ).
The scheme – a global first – is the only formal structure under which a foreign firm and a Chinese firm can jointly execute work in China. It also allows secondments of lawyers between firms.
Mr Freeland said the move will give Bakers in Australia a competitive edge in attracting multinational clients with interests in China.
"This is a sensible path … that doesn't make us fundamentally different to what we were yesterday, but it's a real enhancement to what we have," he said.
Foreign law firms were previously prohibited from practising in China and could only provide advice on overseas law. Many firms have struck informal alliances with Chinese firms in order to act in matters involving local law, but the first attempt by an Australian firm to truly embed itself in China's lucrative and growing market came in 2012 with the formation of King & Wood Mallesons.
More recently, UK-headquartered global firm Dentons merged with Beijing-based Dacheng to create the largest law firm in the world, with over 6,500 lawyers in more than 50 countries.
Now Bakers, which has about 4,300 lawyers worldwide, can count itself among the few firms with broad access to China's legal services market. However, unlike KWM and Dentons, Bakers has avoided the "high-risk changes" and cultural challenges involved in a merger, according to Mr Freeland.
"We haven't had to change our business model to take advantage of this opportunity," he said, adding that he expects other foreign law firms to follow Bakers' lead.
"The challenge for Australian-only firms is that, increasingly, big clients are looking overseas. As they do, they don't want to deal with 10 different firms in 10 different countries.
"It's much easier, much better for them if they can deal with the one firm."
Bakers was the first global law firm to establish a presence in China, opening a Beijing office in 1993. Ten years later the firm opened a Shanghai office.
FenXun Partners was founded in Beijing in 2009.