30 Under 30 Awards judges revealed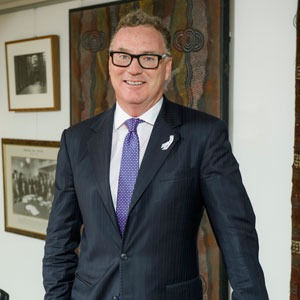 This year's judging panel for the Lawyers Weekly 30 Under 30 Awards includes general counsel, senior members of the Bar and respected business figures.
The 10 judges who will decide who are the best young lawyers under 30 years of age for 2015 are:
Banking & Finance: Ted Dwyer
Ted Dwyer is viewed as one of Australia's foremost experts in providing advice to law firms and in-house teams on profitability, pricing, strategy and work management. He is also considered an expert on China strategies. Mr Dwyer established his consultancy firm, Dwyer Consulting, in 2004.
Corporate Counsel: Alexandra Rose
Alexandra Rose is senior manager of regulatory affairs at IAG and before that was general counsel and company secretary at the Benevolent Society. Ms Rose has also held several senior positions within the profession. She is a former director of the Law Society of NSW and is a non-executive director with JusticeConnect in NSW and Victoria.
Dispute Resolution: Steve Lancken
Steve Lancken has successfully mediated resolutions in more than 2,000 disputes. In 2012 he founded Negocio Resolutions, a conflict management consultancy and training service. Mr Lancken is also an Adjunct Lecturer in Conflict in Organisations at the University of Sydney's Centre for Peace and Conflict Studies.
Energy & Resources: Betty Ivanoff
Betty Ivanoff is group general counsel at the ASX-100 company GrainCorp Limited, where she is responsible for the compliance and legal affairs of GrainCorp and its subsidiaries. Ms Ivanoff has also worked in various corporate counsel positions at companies such as CSR, Walter Constructions and Sinclair Knight Merz.
Government: John Chisholm
John Chisholm is one of Australia's leading legal consultants. Prior to establishing his own business, John Chisholm Consulting in 2005, he was a managing partner at both Maddocks and Middletons before the latter's merger with K&L Gates. Mr Chisholm is also a senior fellow of the Verasage Institute, an international think tank devoted to professional firm pricing, leadership and strategy.
Intellectual Property: Kate Ashmor
The former head of Australian Women Lawyers, Kate Ashmor, has been a leading legal campaigner for diversity in the profession. Before setting up Ashmor Legal in 2014 she was the principal IP and IT legal advisor to Public Transport Victoria. In addition to running her legal practice, Ms Ashmor sits on several not-for-profit boards and is a pro bono lawyer at St Kilda Legal Service.
Insurance: Will Alstergren QC
Will Alstergren is the immediate past chair of the Victorian Bar. His term capped off 14 years of voluntary service to the Victorian Bar, including 10 years as a member of the Bar Council. Over the years Mr Alstergren worked tirelessly to promote the strengths of the Bar. He also has substantial commercial litigation experience in a range of areas, including insurance.
M&A: Jon Adgemis
Jon Adgemis is one of Australia's leading M&A experts and the partner-in-charge of the M&A group at KPMG. The global audit firm has a 70-strong team focused on M&A in Australia. Prior to taking the national role, Mr Adgemis was a manager of independent Australian investment and advisory house Gresham Partners.
Pro Bono: Steve Mark
Steve Mark was the New South Wales Legal Services Commissioner from 1994 to August 2013. Before that he was president of the New South Wales Anti-Discrimination Board from 1988 to 1994. After stepping down as Legal Services Commissioner, Mr Mark established law, business and regulation advisory firm Creative Consequences.
Workplace Relations, Employment and Safety: Alexander Ward
Adelaide barrister Alex Ward has just been elected president of the Commonwealth Lawyers Association. Mr Ward, currently the vice president of the CLA, has been the Australian representative to the organisation since 2008. He was also the head of the Law Council of Australia in 2011. Mr Ward's areas of expertise include workplace relations.
The Lawyers Weekly 30 Under 30 Law Awards will be held in Sydney at Establishment Hotel on 5 June. Click here for more details or to lodge a submission.