Tech push to come from partners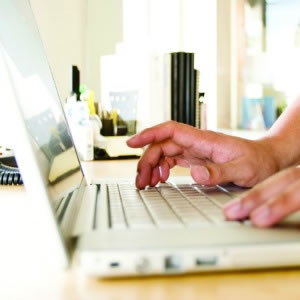 Technological changes need to be driven by firm leadership, not just client demand, say legal tech execs.
The call was made at a lunch hosted by Phoenix Business Solutions and Janders Dean, which brought together the senior information or knowledge executives from major firms such as Baker McKenzie, Herbert Smith Freehills, King & Wood Mallesons, Clayton Utz, Keypoint Law, Sparke Helmore, Corrs Chambers Westgarth and Gibert + Tobin.
In a discussion of technological developments in law, Spark Helmore CIO Peter Campbell suggested major clients expect firms to have greater capabilities in areas like on-boarding processes and project management.
"What they're asking from us now is a much more sophisticated engagement model than we used to have," Mr Campbell said.
He believes these expectations are leading to a shift in how firms view the information technology and knowledge sectors.
"The difference in engagement I have with people talking about these issues is significant," he said.
Nonetheless, Allens chief information officer Rachel O'Connor said the embrace of new technology is often driven by client wishlists rather than firm leaders.
"[Partners say] we need to do this because the clients asked for this in the tender," she said. "I want them to understand that it's good business for them to do it."
Herbert Smith Freehills chief knowledge officer Alan Peckham suggested internal demand was picking up, but firm leaders often approached issues reactively rather than looking at the process as a whole.
"One of the things I find with partners and lawyers is they tend to be very solutions-focused," Mr Peckham said. "They come to you and say 'fix it' or that they want 'that thing there'. You then have to work through why they want that thing, whatever it might be.
"For me, it's about the process, it's not about technology and systems addressing one thing."
Reflecting on the past six months, Baker & McKenzie director of IT and knowledge Mark Andrews said he had started to see more lawyers embrace the idea of automating legal processes.
"The thing that was exciting for me ... was the realisation that more and more lawyers see that chunks of what they do is process work ripe for doing in better ways," Mr Andrews said.
Legal management consultant Justin North from Janders Dean agreed the tide was turning, saying partners were recognising the potential for technology to impact even external services.
"I would have have said two or three years ago when you have a discussion with a partner and mention business process management or re-engineering, the first thing they say is look at one of our internal processes," Mr North said.
"Now, not only do they seem to be getting it, but they seem to be asking for the help – which is to say, 'someone come and talk to me about how element A, B, C or D within this legal process can be either mapped, re-engineered, systematised or codified'."
He predicted technology providers were likely to be the next big success story in the legal industry.
"There's always going to be the partners who make $1 million a year, but the people who are going to make a lot of money out of law are the ones who come up with a technology process solution," Mr North said.
"They'll sell their business for hundreds of millions [of dollars], as opposed to living and breathing each year on a $1 million."