RMB currency of choice for multinational deals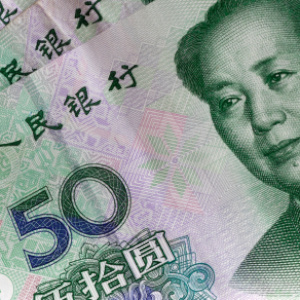 A report produced by Allen & Overy has found that more than half of multinationals use the renminbi for transactions outside China.
This week's release of the Generation ¥ – RMB: the new global currency by A&O reveals that the rise in the popularity of the RMB is having a considerable impact on companies' China strategies, with more than 50 per cent of multinationals using the Chinese currency for payments outside greater China.
The vast majority (90 per cent) of the senior executives interviewed said their company's exposure to the RMB is either important or very important, and almost two-thirds (62 per cent) in the Asia-Pacific, Europe and the US with exposure to the RMB expect transaction volumes to more than double in the next five years.
These findings follow a dramatic increase in the use of the RMB. Global RMB payments grew in value by 102 per cent last year and, in January, the RMB became to the fifth most popular global payment currency by value (behind the dollar, euro, pound and yen), after having been in 20th place just four years ago.
Jane Jiang, China regulatory partner at Allen & Overy, commented that the rapid growth in the RMB's use is being matched by rapid change in the currency's regulatory framework.
"Many of the old restrictions and constraints on which companies based their renminbi-related decisions and strategies are fading away," she said.
"China's RMB regime is likely to be a source of new possibilities for those companies who not only keep abreast of the changes and adjust their own policies in response but also dare to ask for changes by proactively communicating with more listening regulators."
The regulatory changes have presented challenges, however, with 74 per cent of multinationals identifying delays in the rollout of the China International Payments System and 65 per cent highlighting operational constraints in the guise of a lack of overall RMB liquidity as major concerns.
Even so, the internationalisation and convertibility of the RMB has already had a considerable impact on companies' China strategies, with 85 per cent saying it has led to more investment for mainland expansion plans due to lower funding costs, as well as a restructuring of global (71 per cent) and regional (68 per cent) supplier/vendor networks.