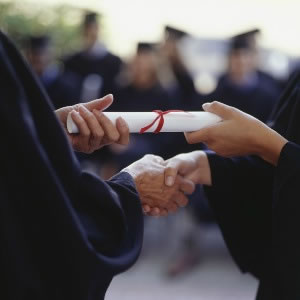 A new fellowship program will recognise the work of its graduates and members.
Honorary fellowships will be awarded to those who have made an outstanding contribution to the college in either Australia or New Zealand.
The inaugural cohort will be presented with an honorary masters degree at an awards ceremony in May.
Among the first Honorary Fellows, the college named Human Rights Commission president Gillian Triggs, Family Court Justice Robert Benjamin, Fair Work Commission VP Joseph Catanzariti, Glenn Ferguson of Ferguson Cannon Lawyers, LAWASIA VP Ian Haynes and former Justice Keith Mason.
Academics and college members were also recognised, with the honorary fellowships going to Professor Ron McCallum of the University of Sydney, Professor Ken McKinnon of Charles Darwin University, former college governor June McPhie, current college governor Bill O'Shea and College of Law WA director Laurence Shervington.
The college has also introduced academic fellowships to acknowledge those who have made a sustained contribution as senior academic leaders.
This group will include Bryan Brown, Les Handler, Dr Monica Hayes, Katherine Mulcahy, Kay Smith and Keith Taylor.
In addition, graduate fellowships will be awarded to those students completing a masters program at the college.
College CEO and principal Neville Carter said the fellowship program marked "a coming of age" for the institution.
"It recognises the role the college now plays in the education and training of the legal profession, not just pre-admission but through to specialisation and beyond," Mr Carter said.
"The success of our masters programs is testament to this, providing as they do a practical, practice-based alternative to more traditional LLMs."