Popular comic to MC young lawyer awards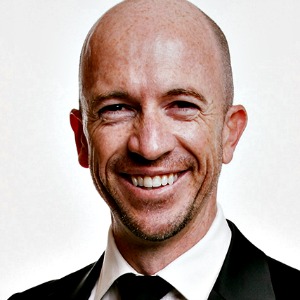 Australian comedian, actor and director Gary Eck has been confirmed to host Lawyers Weekly's 30 Under 30.
Mr Eck (pictured) has starred in several Australian movies. The well-known comic has also regularly appeared on TV shows such as The Nation, Good News Week, Joker Poker and The Footy Show.
More recently Mr Eck, alongside film director George Miller, wrote a screenplay for the animated film Happy Feet Two, which was released in 2011.
Alex Whitlock, the publisher of Lawyers Weekly, said Mr Eck will bring an exuberant energy to the event, which is already a highlight of the Australian legal calendar.
Lawyers Weekly's 30 Under 30 recognises Australia's best young talent across 10 major categories. It will be held on Friday, 5 June at the Establishment Hotel in Sydney. Nominations are currently open, click here to enter.
Mr Whitlock said the event acts the springboard for career progression for many young lawyers.
"Being a 30 Under 30 winner not only demonstrates exceptional technical ability, but also highlights a passion for the law and a dedication to personal advancement," he said.
One former 30 Under 30 winner, Maria Yiasemides, has credited 30 Under 30 with helping to advance her career.
Ms Yiasemides, who worked at Corrs Chambers Westgarth when she won the Dispute Resolution Award in 2014, recently landed a job with global firm Jones Day.
Speaking to Lawyers Weekly earlier this week, Ms Yiasemides said winning the award helped to build her confidence, which may have set her apart when applying for the new role.
"It is nice to be recognised in the legal field for all the work you have put in; it is something I put on my CV," she added.
She advised younger lawyers thinking about making a submission to "just go for it".
Now in its third year, 30 Under 30 not only casts a spotlight on the rising stars of the profession, it is also an entertaining night out that offers a reprieve from the demands of legal practice.