M&A lawyers urged to look beyond the law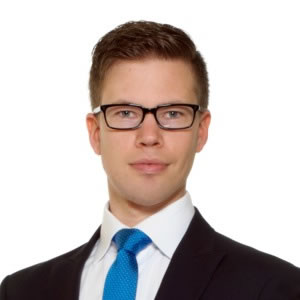 Young lawyers have been told that to stand out in the competitive field of M&A, they must learn to change their mindset and think like a businessperson.
Jason van Grieken, the winner of last year's Lawyers Weekly 30 under 30 award in the M&A category, suggested lawyers break out of their legal mindset when communicating with clients.
"The number one thing for young lawyers is to not only get caught up in the law," Mr van Grieken said. "I think it's really important … to take a step back and look at the bigger picture."
Mr van Grieken, who works at Arnold Bloch Leibler, said while lawyers concerned themselves with the legal aspect of a deal, clients were most interested in the practical implications.
"In M&A work, clients really appreciate when you give them commercially sound advice and practical advice. They don't necessarily want to know the full legal analysis of how we're doing things; they want to understand practically what needs to be done."
While he acknowledged M&A could be "hugely challenging", he encouraged lawyers to seize opportunities to further their skills.
"The best way to learn is to throw yourself in the deep end and start from scratch," Mr van Grieken said.
"You have to be prepared to put in the long hours and the hard work, but obviously it pays off, because after a few years you realise you've picked up skills you never thought you've have when you started out."
Mr van Grieken was honoured in the Lawyers Weekly 30 under 30 partly for his work on the $3.4 billion restructure of Nine Entertainment, documenting the scheme upon which the restructure was eventually based.
He was also involved in the $340 million privatisation of the ASX-listed Tishman Speyer Office Fund, a cross-border transaction where he acted for a US client.
Since winning in the 30 under 30 last year, Mr Van Grieken has been appointed senior associate at his firm and worked on many complex matters.
"The recognition was a huge honour," he said. "After the awards I had quite a few clients who commented on it,.
"Internally, it helped garner attention from other teams and internal recognition of the type of work we do and the type of matters we work on."
Submissions for this year's 30 under 30 are now open. Click here for further information.