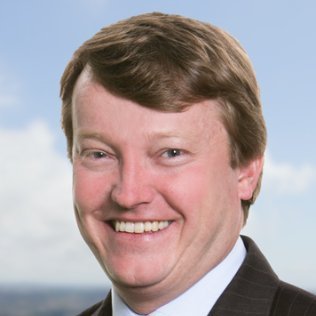 The head of a global firm's corporate practice has returned to KPMG after a 10-year absence to lead its legal arm.
David Morris (pictured) had been a partner and the joint head of corporate (Asia Pacific) at DLA Piper for eight-and-a-half years prior to his appointment as KPMG Legal's new chief on 13 April.
He brings across former DLA senior associate Michelle Monteleone, who has joined KPMG Legal as a special counsel.
Mr Morris had previously been a partner in KPMG Legal's corporate and securities practice from November 1996 to May 2004.
In 2004, Middletons (now K&L Gates) recruited Mr Morris and five other partners after KPMG Legal ceased trading under the banner of the Big Four firm. Avoiding conflicts of interest between the legal arm and other parts of the business was cited as a major factor influencing the decision.
The US Sarbanes-Oxley Act restricted the provision of non-audit services to audit clients, particularly legal services, when it came into effect in 2002.
PricewaterhouseCoopers, which has long maintained a substantial legal arm, condemned KPMG at the time for what it described as "an overreaction" to audit-independence concerns.
In October last year, KPMG was awarded an alternative business structure licence by the UK Solicitors' Regulation Authority, allowing the firm to operate on a multidisciplinary practice basis.
That same month, KPMG in Australia recruited Maddocks partner Angela Wood and two senior lawyers from the national firm's tax controversy team.
KPMG has employed non-practising solicitors in its tax and pensions practice for the past decade, primarily providing legal advice on tax litigation.
In recent years the legal team has expanded to cover corporate, commercial, immigration and employment matters.
Mr Morris was unavailable for interview prior to publication.