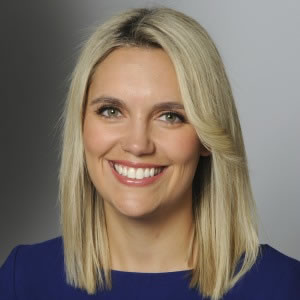 The new international head of pro bono at Ashurst is looking to focus the firm's efforts on gender rights.
"The empowerment of women has such a positive effect on development," Sarah Morton-Ramwell (pictured) told Lawyers Weekly.
"It is one of the few common themes across the globe," Ms Morton-Ramwell said. "It is a common goal we can have across the network."
She recently moved to Ashurst from Reed Smith in London, where she managed the pro bono practice across Europe, the Middle East and Asia.
"It's quite helpful – they are right next to each other, so I was able to move just down the road!" she laughed.
"I'm there for the next couple of months, but travelling around the network to meet everyone before relocating permanently to Sydney in September."
Ms Morton-Ramwell grew up in Australia and studied at the University of Sydney before moving to the United States to work as an advocate at the Centre for Reproductive Rights.
She took up a role in Freshfields' pro bono practice in London before moving to Reed Smith.
Ms Morton-Ramwell said she was thrilled to have the opportunity to work in a global law firm in Australia: "I'm very excited about coming home after nearly 10 years away."
In her previous role Ms Morton-Ramwell oversaw the creation of a global pro bono program to deal with the issue of sexual violence in Haiti following the earthquake in 2010.
"Sexual violence became one of the biggest issues for women and children [following the earthquake]," she said. "That's because people were largely in tent camps – they still are. There's no lighting, there's no security and so really severe sexual violence was occurring."
Reed Smith initiated several projects, including having humanitarian parole granted to take people to other countries and educating people that rape was a crime.
"We did a big project with journalists there on the fact that when you report sexual violence, particularly with women and children, it needs to be done ethically," she added.
With only a few weeks on the job, Ms Morton-Ramwell said she was still learning about Ashurst's various pro bono initiatives in each jurisdiction.
"Until you can see who you are helping and the impact it is having, the rest of it doesn't fall into place."
After visiting Dubbo and witnessing Ashurst's wills workshops for Aboriginal communities, and parents and carers of people with impaired capacity or a mental illness, Ms Morton-Ramwell said she was incredibly impressed by the scope of the program.  
The wills workshops, run by Ashurst volunteers, operate across NSW including in Bourke, Brewarrina, Coffs Harbour, Kempsey, Penrith and Dubbo.
The firm has a long history of providing legal assistance to Indigenous communities; in the 1970s Ashurst helped set up some of the first Indigenous owned and controlled organisations including the Aboriginal Housing Company and the Aboriginal Legal Service in Sydney.
Ashurst's formal pro bono program has been running for the past 15 years and includes contributions to legal aid across Australia.
Ms Morton-Ramwell said she would look to expand these local projects, as well as looking into how the firm could partner with not-for-profits and connect offices in different countries to make an impact on a global level.  
"My approach will be two-fold," she said. "It will be to really foster leading local programs that are tapped into those most in need in those local communities, but also to look at where we can add value for projects that span [jurisdictions] – for instance, global issues such as human trafficking."
An added benefit of using the global network to tackle global human rights issues is that it builds a common culture across the firm, Ms Morton-Ramwell said.
"From an engagement and business perspective, it is wonderful to share values across the world through pro bono. It is one of the easiest ways to get offices working together."