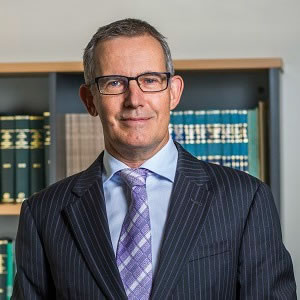 A regional firm recognised by an international chambers list believes focusing on a specific practice area has helped it get ahead.
P&E Law was the only regional Queensland firm included in the Chambers Asia Pacific Guide 2015.
Principal Michael Neal told Lawyers Weekly the firm's focus on planning and environment law, particularly native title and Indigenous land rights, distinguished it from competitors.
"I've been doing Aboriginal land rights and native title for 30 years," Mr Neal said. "There's always something new and pointy to get involved in."
He encouraged lawyers to take an interest in their speciality and "spend a lot of time doing the work", emphasising the importance of experience.
However, Mr Neal also suggested regional firms faced pressures their big-city counterparts did not.
"Certainly, we don't have the broad base of well-paying corporate clients and sometimes find it difficult to deal with the troughs or lows of an economic cycle," he said. "But we also have fewer overheads, so sometimes can be much more responsive to demands. There are some swings and roundabouts."
In his experience, strategic diversification into similar fields can help smaller firms survive slow periods.
"We have excellent management to observe what's going on, so hopefully we can see changes and their effects early and diversify into areas that are more active within our areas of expertise," Mr Neal said.
"We have been doing a large amount of representation of land owners, especially partners, in coal seam gas negotiations. That's been good, but challenging, work over the past few years."
Mr Neal believes the biggest native title issues are keeping abreast of High Court and Federal Court decisions, and promoting good governance of compensation.
He expressed excitement at P&E's inclusion in the chambers list: "We are privileged to be named in this prestigious list, and very proud of our professionals who have worked very hard to gain this credibility."