Crime to become top tier speciality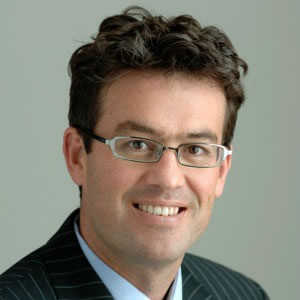 As authorities crack down on corruption by Australian companies overseas, corporate firms have been urged to hire criminal law specialists to protect their clients.
Jones Day partner Steven Fleming said the Australian Federal Police had undertaken a large-scale anti-corruption initiative in the past three years, prompted by a damning report from the Organisation for Economic Co-operation and Development (OECD).
"For a number of years, there has been little enforcement going on. Then in 2012 came the first OECD report, which rapped Australia across the knuckles quite severely," Mr Fleming said.
"This [latest] OECD report confirms that…there are a number of investigations at various stages with the AFP, and prosecutions are going to follow."
Mr Fleming said large corporations, which tended to "shop at the best and biggest end of town", were most at risk of being targeted by foreign corruption or bribery charges.
"I think what it means is most major law firms in Australia now need to have specialists equipped with criminal law and able to advise and guide corporations through a process that previously they hadn't had to do," he said.
This might be a challenge for corporate firms with little criminal experience, who in the past advised only on white collar crime or cartel issues, Mr Fleming warned.
"It's a shift away from what corporate law firms have traditionally done. If you are subject to an AFP investigation, that is very squarely criminal law. Corruption is a criminal offence and…the consequences are very severe," he said.
"I think most of the major law firms are certainly trying to make the appearance of being able to cope and forge a market with these new demands."
The OECD's 2012 report on Australia's compliance with the anti-bribery convention found Australian police had a poor track record.
"While the Working Group on Bribery welcomes Australia's recent efforts, it has serious concerns that overall enforcement of the foreign bribery offence to date has been extremely low," the report said.
At that time, only one case had been prosecuted and out of 28 foreign bribery referrals forwarded to the AFP, 21 were concluded without charges.
In its March 2015 update, the OECD found the AFP had become more active, with 15 new foreign bribery cases under investigation.
The AFP had also established a Fraud and Anti-Corruption Centre, where it could liaise with the ATO, ASIO, ASIC, DFAT and other authorities on bribery cases.
"Australia has made good progress on addressing a number of important recommendations," the updated report found.
Mr Fleming, alongside other experts in anti-corruption measures, will be discussing these issues at the upcoming C5 Anti-Corruption, Compliance and Risk Management conference in Sydney on 28 and 29 May.