Firms face 'cut-throat' competition as in-house budgets shrink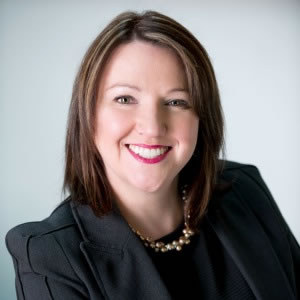 In-house counsel have slashed spending on external legal service providers and are pressing firms for a better deal, a new report has shown.
The In-house Report: Benchmarks and Leading Practices, produced by the Australian Corporate Lawyers Association (ACLA) and Corporate Lawyers Association of New Zealand, showed that median external spend of in-house legal teams has fallen 25 per cent since 2012.
"[This has] the makings of a cut-throat environment where firms have to work harder to maintain a share of shrinking legal budgets," said ACLA CEO Trish Hyde (pictured). 
The average external spend across a wide range of organisations, including publicly listed companies, government and the not-for-profit sector, fell from $2.2 million to $1.8 million.
As 89 per cent of in-house counsel's external budgets go to law firms, this is where the brunt of the cuts will be felt.
Organisations have reduced their reliance on external firms by strengthening internal legal teams and switching to less costly alternatives such as direct briefing the Bar and using legal process outsourcers, Ms Hyde said.
"This trend will accelerate as the in-house profession continues to mature and becomes more adept at actively managing costs and extracting better value. 
"The good news for the firms able to adapt to these new market conditions is that there is an ongoing work stream, provided they can meet higher client expectations." 
Practice areas that will be least affected by the cuts are litigation and alternative dispute resolution, as these are the most commonly outsourced.
Only 51 per cent of organisations said their main firm provided advice at a reasonable price and only 60 per cent said quotes were realistic. One in 10 in-house counsel were dissatisfied with their primary law firm.
"[This] should be a wake-up call for law firms," Ms Hyde said. "In the current environment, it's no longer acceptable simply to coast on the historic strength of a relationship.
"Law firms need to always be focused on what their clients want, innovate where necessary and constantly validate why they deserve the business."
Time billing is unpopular
The demand for alternative fee arrangements such as blended rates, volume billing, value-based billing, fixed pricing or risk-reward billing is growing, according to the report. 
Only 7 per cent of in-house counsel surveyed agreed that time-based pricing models were the best option.
"Too many firms remain shackled to time billing, even though it's an outdated formula that clients find deeply unsatisfactory," Ms Hyde said. 
"The legal profession has been talking up the importance of alternative fee arrangements for many years. Yet the rhetoric has simply not been matched by action."
Twenty-nine per cent of organisations being offered alternative fee arrangements said the experience was a failure, indicating that firms have a lot to learn.
"[It's] disappointing that the profession has ... yet to develop alternative fee arrangements that consistently work well", said Ms Hyde. 
"A pricing formula that bears no relationship to value or quality does nothing to encourage innovation or excellence in legal services."