Under 30s' bright ideas for banking and finance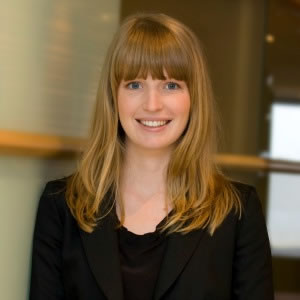 The finalists for Lawyers Weekly 30 Under 30 banking and finance category are bursting with ideas about how their practice area could be improved.
"That we are legal experts is our clients' minimum expectation of us," said finalist Anna Bennett, a solicitor at King & Wood Mallesons.
Ms Bennett recommends a "lawyer plus" approach and argues that upskilling in business and management will dramatically improve the client experience.
"The more banking and finance lawyers are exposed to clients' economic drivers and internal pressures, the better service we will provide," she said.
Ms Bennett has acted for major banks, insurance clients and start-ups in the financial technology space. She also sits on the Sydney Pro Bono and Charities Committee and is the team leader for the Lawyers in Schools program.
Finalist Ashleigh Kable, from Ashurst, suggested that the key to a successful legal practice is balancing quality, price and speed of delivery.
"While I agree it is difficult to achieve all three, the profession as a whole should be striving to do just that," Ms Kable said.   
She has worked as a lawyer in the restructuring and special situations group for the past three years and was recently promoted to senior associate.
A highlight of her career was managing the Australian, New Zealand and Indonesian aspects of Sankaty's purchase of the $1.3 billion JPMorgan Global Special Opportunities Group in 2014.
Christopher Shute, a finalist and solicitor at Gadens, is seeking to make his mark in the e-conveyancing space.
"The introduction of e-conveyancing has been a significant disruptor for the banking and finance industry," Mr Shute said.
"In response, I have sought to become an expert in the area, so I can guide participants about how to deal with the change."
Mr Shute has lobbied regulatory bodies to ensure e-conveyancing is developed in a way that works well for the finance and legal industry, and has published many articles on the subject.
Finalists also focused on the opportunities for firms to promote work-life balance among their staff.
Michael Zheng, a lawyer at Gilbert + Tobin and recently a father, argued that flexible working arrangements are a major issue in the profession.
"Last year I became a dad and along with the multitude of baby skills I needed to learn … I was also faced with the challenge of managing my ambitions at work with increased demands at home," Mr Zheng said.
"I believe flexible working arrangements … go a long way to meeting this challenge."
Mr Zheng listed the growth of the G+T Melbourne banking and finance team as one of his major achievements.
Corinne Rathie, a finalist from Norton Rose Fulbright, said firms should be proactive in implementing alternative frameworks "to enable lawyers at all levels and stages of life to continue, and enjoy, practising law".
"Firms committing to using technology and other innovations will allow lawyers to contribute outside the confines of the office … without the pressures of conforming to traditional nine to five working arrangements," Ms Rathie said.
The remaining finalists in this category came from three states: Corrs Chambers Westgarth's Jason Bernard, Lander & Rogers' Varun Bhatia and Ashurst's Lucienne Cassidy (pictured) hailed from Victoria; Baker & McKenzie's Mitchell Thorp, Herbert Smith Freehills' Steven Catanzariti and Salvos Legal's William Kontaxis from New South Wales; and DibbsBarker's Brian Kirkup from Queensland.
This year's awards will be presented at The Establishment in Sydney on 5 June. Tickets to the gala event can be purchased here.
Banking & finance finalists
Anna Bennett, King & Wood Mallesons
Jason Bernard, Corrs Chambers Westgarth
Varun Bhatia, Lander & Rogers
Lucienne Cassidy, Ashurst
Steven Catanzariti, Herbert Smith Freehills
Ashleigh Kable, Ashurst
Brian Kirkup, DibbsBarker
William Kontaxis, Salvos Legal
Corinne Rathie, Norton Rose Fulbright
Christopher Shute, Gadens
Mitchell Thorp, Baker & McKenzie
Michael Zheng, Gilbert + Tobin