Leadership prospects for women better in-house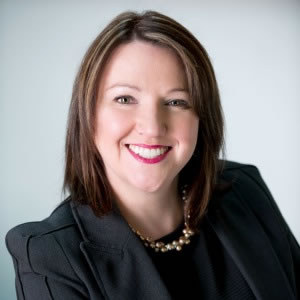 A higher proportion of women are in leadership roles in-house than in private practice, a new report has shown.
The In-house Report: Benchmarks and Leading Practices, produced by the Australian Corporate Lawyers Association (ACLA) and Corporate Lawyers Association of New Zealand, reports that the representation of women at these higher levels has increased.
Forty-two per cent of the 351 in-house teams surveyed had a female as their head of legal function, up from 38 per cent in the previous 2012 report.
By contrast, women comprise only 19 per cent of senior positions in law firms, 19 per cent of the Australian Bar and 6 per cent of queen's counsel and senior counsel, according to 2014 statistics from the Law Council of Australia.
Women also make up only 9.7 per cent of executive management personnel in ASX 200 companies, according to the 2012 Australian Census of Women in Leadership. 
"It's very encouraging to see that the in-house profession is leading both the legal industry and corporate sector when it comes to recognising and rewarding talented women," said ACLA CEO Trish Hyde (pictured).
In 2012, women were more likely to hold the top legal role in organisations with lower turnover and smaller legal spend.
This no longer applies; 52 per cent of organisations with local turnover exceeding $1 billion now have a female head of legal, up from 30 per cent in 2012.
"In-house lawyers can aspire to the top job, knowing that gender, family responsibilities and their position in the pecking order are unlikely to be a barrier to achievement on merit," Ms Hyde said.
The report explained why in-house roles are attractive to lawyers with caring responsibilities, indicating that 91 per cent of in-house teams have staff on flexible work options.
"We know from experience that flexible work arrangements are a factor in women's career progression," Ms Hyde said.
"Whether it's through job-sharing, working part-time or staggered hours, it's important that organisations support lawyers who are seeking to combine family responsibilities with a challenging career.
"Ultimately, it's good for business as it keeps talented employees committed, engaged and performing at a very high level." 
As women make up 65 per cent of law graduates in Australia, Ms Hyde said it is pleasing that women are beginning to be represented significantly at the top ranks.
The report also shows general counsel are under more stress from increasing workloads and time pressures, working between 33 to 69 hours overtime a month.
"Workload and budgetary pressures will inevitably be high in in-house teams as organisations are expected to do more with less in tight economic times," Ms Hyde said.
"While there's no magic bullet, it's likely that general counsel and in-house teams that strive to align the legal function with the business, engage positively with stakeholders, apply good practice management techniques and consistently measure and demonstrate their value will be more successful at alleviating some of those pressures."