Lawyers big losers under Abbott PPL proposal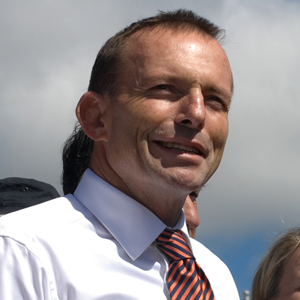 Up to 90 per cent of primary carers in the legal services industry could be worse off if the Abbott government's proposed reforms to paid parental leave pass through Parliament.
The proposal in yesterday's Budget will prevent new parents from accessing benefits from both their employer and the government.
It is estimated that almost half of new mothers will lose access to the full $11,500 available under the federal government's existing scheme from July 2016.
A far greater proportion of lawyers could miss out on all or part of the benefit, based on data from the Workplace Gender Equality Agency (WGEA).
A WGEA report released late last year found that all big law firms offer paid parental leave, which far exceeds the private sector average of 58 per cent for organisations of a similar size. The legal services sector, in general, offers paid parental leave across almost 90 per cent of organisations.
The WGEA report also found that nearly 70 per cent of all legal employers offer full pay in addition to the government scheme, compared to the private sector average of 39 per cent, and a further 6.1 per cent will top up the government scheme to match a lawyer's full pay.
The data is based on 28,109 employees at 66 law firms.
If the reforms to parental leave payments are passed, most lawyers and staff within these organisations will no longer be eligible for government-funded benefits. Currently the government offers 18 weeks of leave at the minimum wage to primary caregivers earning $150,000 a year or less.
The average weekly income for lawyers in mid-2014 was $1,726, translating to about $89,800 per year, according to the Australian Bureau of Statistics.
Amy Challans, president of Australian Women Lawyers, said the PPL reforms were a step backwards for many working women in the legal sector and criticised the federal government for claiming that mothers were double-dipping.
"The term double-dipping … is extremely misleading as it does not represent the long-term financial disadvantage and reduced career prospects that women face as a result of leaving the workforce to have children," Ms Challans said.
"The terminology paints women in a negative light by implying that women who leave the workplace to have children are somehow unfairly taking advantage of the system rather than performing one of the most singular important roles in society."
Ms Challans said the government should have compensated for the reduced access to parental leave payments by expanding its existing paid scheme to include superannuation contributions.
The reforms to paid parental leave are part of the Abbott government's $3.5 billion childcare package, which also includes cuts to Family Tax Benefits.
They include limiting benefits to families with children under six and reducing eligibility thresholds for payments.
For example, stay-at-home parents will lose childcare subsidies if their partners earn more than $65,000.
Ms Challans said the childcare package must provide enough financial support to allow women to return to work after having children, with different roster structures and hours of work taken into account.
"There is the need for greater flexibility in the childcare system to support women working in non-Monday to Friday and 9-to-5 jobs."
Labor has indicated it would not be willing to pass any cuts to Family Tax Benefits to fund the childcare package.
Lawyers Weekly will continue coverage of how the Federal Budget 2015 will impact upon the legal services industry this week.