Collaborative lawyers can boost government efficiency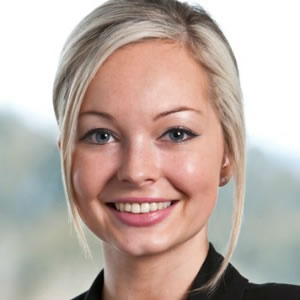 Lawyers with government clients should work together to help deliver value for taxpayers' money, according to Lawyers Weekly 30 Under 30 finalists.
Finalist Daniella Gennari (pictured right), a solicitor at DLA Piper, said lawyers should advise government departments on how to cut costs throughout the life of a contract, rather than focusing on the initial offering.
"In my experience, the focus of government clients tends to be mainly on the initial approach to market," Ms Gennari said.
The majority of time and effort is spent ensuring the chosen contractor's proposal represents value for money but, once the contract is signed, day-to-day management of the contract is not given the same priority, she continued.
"There needs to be a shift from reactive to proactive contract management, where the client actively monitors and controls all aspects of its relationship with the contractor."
Ms Gennari believes that this kind of approach will improve "common and often negative perception of lawyers as problem-solvers whose primary value is being able to assist only when things go wrong".
Ms Gennari has worked with the Department of Human Services since 2012 on its multimillion-dollar Managed Telecommunications Services contract.
Darshini Nanthakumar (pictured below), a finalist and senior associate from Minter Ellison, said the shift towards outsourcing government functions to the private sector should change the way lawyers interact with their clients.
Lawyers need to develop "broader commercial understanding and strategic perspectives", she said.
She argued that an exploration of alternative pricing options would directly assist government clients in the context of budgetary constraints.
Ms Nanthakumar has been responsible for the implementation of policy objectives to reduce Australia's carbon emissions, the competition and economic regulatory aspects of the current Port of Melbourne privatisation and the implementation of the Victorian Government's Powerline Bushfire Safety Program.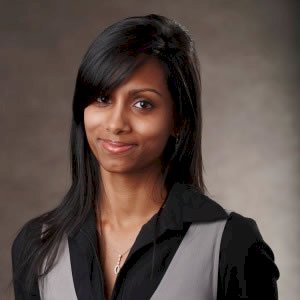 Jacinta Goutama, also a finalist from Minter Ellison, said that lawyers should try to understand the broader policy context of particular transactions.
"Quite often the government's aim to achieve the best commercial result of a transaction may be at a disconnect with its policies and/or probity and stakeholder requirements of other government departments," she said.
"This can create a halt to the government's progress in achieving its objectives."
To improve this issue, lawyers must be able to provide advice on how the requirements of different branches of government can be balanced, she said.
Ms Goutama has worked on numerous large and complex transactions including a landmark $5.07 billion refinancing of Port Botany and Port Kembla and $1.75 billion refinancing of Port of Newcastle for NSW Treasury.
Finalist Stella Loong, a lawyer from Ashurst, believes that making it possible for lawyers to move between different roles would improve her practice area.
"It would help if it was easier to facilitate in-house lawyers moving from agency to agency so they could get different experiences throughout government.
"Stints in non-legal branches should also be encouraged so one can deeply understand the workings of an organisation," Ms Loong said.
Highlights of Ms Loong's career include a secondment to the Procurement Contracting and Support Branch of the Maritime Systems Division of the Defence Materiel Organisation, and a secondment to the North Australian Aboriginal Justice Agency in Katherine, in the Northern Territory.
Other finalists in the government category include: Tom Galvin from Minter Ellison; Elise Paynter from Maddocks; Sharon Sangha from Mills Oakley Lawyers; Suzanne Kathryn Brown from McKays Solicitors; Jin Ooi from Allen & Overy; and Luke Grayson from Colin Biggers & Paisley.
The Government Award will be presented at Lawyers Weekly 30 Under 30 gala event in Sydney on 5 June. Tickets are on sale now – to secure your seats, click here.