Boutiques take on big end of town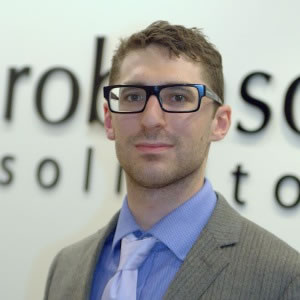 Small firms have rivalled larger competitors in the dispute resolution category of the Lawyers Weekly 30 under 30.
Of the 12 finalists in this category, four came from firms with fewer than 30 lawyers.
Finalist Daniel Meyerowitz-Katz (pictured) is a solicitor at Sydney firm Levitt Robinson, the smallest in the category with just nine lawyers on staff.
At just 27, Mr Meyerowitz-Katz has taken on high-value cases, including a dispute between partners over joint ownership of a $40 million business. He also took carriage of a class action racial discrimination claim brought by the Palm Island Indigenous community against the State of Queensland, which attracted considerable media attention.
Patrick Hanrahan also comes from a boutique, JHK Legal, which has more than 18 lawyers across Brisbane, Sydney, Melbourne and the Gold Coast.
Mr Hanrahan started the firm's Sydney office at 25 and has grown it to nine staff in the past two and a half years.
"There are very few practitioners of whatever age or experience who could (or in fact would) have taken on this task, let alone made a success of it," JHK Legal special counsel Rhonda King wrote in her reference. "Patrick, however, has made an outstanding success of the Sydney office."
Thynne + McCartney is a two-office firm that owes its strata specialty to Jason Carlson.
According to partner Aaron Webb, Mr Carlson developed an expertise in strata law, including advising bodies corporate, negotiating building management agreements and representing clients in specialist jurisdictions and the courts.
"In less than six months Jason has achieved what I thought would take much longer by creating referral networks and an industry presence to organically create a strata practice," Mr Webb wrote.
Diana Biscoe is a lawyer at a boutique with international flavour, Webb Henderson, which has about 25 lawyers with offices in Sydney, Singapore and Auckland.
Ms Biscoe was one of the lead lawyers for the ACCC in cartel proceedings in the Federal Court and has also taken the lead for KFC in a dispute with a major franchisee.
Mid-sized and global firms were also represented among the finalists, including Alexandra Kirby from DibbsBarker, Andrew Poulton from McCullough Robertson, Nina Abbey from Maurice Blackburn, Garth Towan from Lander & Rogers, Andrew Bass from Minter Ellison, Jin Ooi from Allen & Overy, Holly Sara from Jones Day and Kirk Simmons from DLA Piper.