Young lawyers call for compulsory pro bono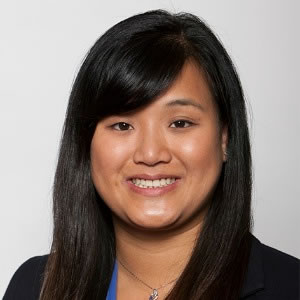 Lawyers should be obliged to do pro bono work as a condition of their practising certificates, several Lawyers Weekly 30 under 30 finalists have proposed.
Finalists in the pro bono category were asked to share their suggestions for improving the legal profession.
DLA Piper senior associate Cindy Lim (pictured) suggested that lawyers are in a privileged position and therefore had an obligation to give back.
"The profession as a whole would benefit from regular reminders of the fortunate position which we are in," she said.
"We already benefit from compulsory professional development as part of the requirements for maintaining our practising certificates. In addition to this, I think there is scope for there to be compulsory pro bono and/or community service attached to the renewal of our practising certificates."
James Johnston, a solicitor from Ashurst, agreed with Ms Lim's proposal but urged the profession to take on community education programs, not just individual cases.
"Providing free community legal education about legal obligations and rights in relation to common areas of dispute or difficulty…could avoid many of the issues pro bono clients frequently present with," he said.
"Moreover, in the event of legal issues arising, clients would be better placed to represent their own interests more effectively, and would ideally allow pro bono programs to apply their resources more broadly."
Another proponent of compulsory pro bono was Steven Hardey, who recently founded his own practice, Hardey Legal.
Mr Hardey suggested a minimum requirement of one day or one case per year of pro bono work, suggesting it would improve the profession's reputation.
"I believe pro bono work is a fundamental component of making the legal system fair, and it would be humbling to see larger firms do pro bono work in fields they are not usually in," he said.
While King & Wood Mallesons solicitor Philippa Macaskill suggested pro bono work should be a "personal decision", she encouraged firms to aim for the National Pro Bono Aspirational Target of 35 hours per lawyer per year.
"This could lead to a marked increase in the amount of pro bono assistance being offered, which would provide considerable benefits for the recipients and would likely benefit the individuals providing the assistance as well," she said.
On the other hand, Emma Anderson from Herbert Smith Freehills focused on the need to improve community legal services, saying proper government funding was critical.
"Governments need to recognise the important role played by legal aid and the community legal sectors and ensure that proper funding is provided to help ensure that the most vulnerable clients receive the assistance they need," Ms Anderson said.
Other finalists in the pro bono category include Kara Cook from the Women's Legal Service, Reece Corbett-Wilkins from Norton Rose Fulbright, Michael Simmons from Playfair Legal and Migration Services, Elise Paynter from Maddocks and Alice Greenwood, also from Ashurst.
Tickets to the 30 under 30 gala dinner are still available - click here to secure your place.