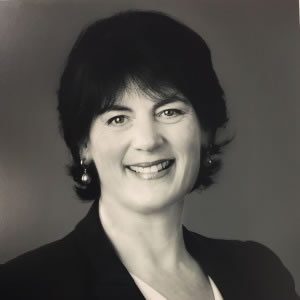 National legal bodies have called for an urgent legal aid funding boost ahead of a meeting of the nation's attorneys-general this week.
The Australian Bar Association (ABA) and Law Council of Australia (LCA) are urging the Attorneys-General on the Law, Crime and Community Safety Council to commit more funding to legal assistance services or risk undermining access to justice in Australia.
The Council will meet this Friday (22 May) in Canberra, with the federal government's spending forecasts for access to justice programs a key issue.
This year's Federal Budget committed $1.23 billion over four years to legal aid, community legal centres and Aboriginal and Torres Strait Islander legal services.
While some cuts to legal assistance services have been reversed, the level of funding to the sector has failed to keep pace with population growth and inflation, translating into a decrease in spending in real terms.
ABA president and treasurer of the LCA, Fiona McLeod SC, said she was concerned about how the money will be distributed.
"Primarily, the issue is that demand is increasing while funding is not; in real dollar terms funding for justice is going backwards," Ms McLeod said.
"The level of unmet legal need in Australia is now overwhelming and the Commonwealth budget allocation is woefully inadequate."
She said the ABA was particularly concerned by the government's proposed introduction of key performance indicators that carry severe penalties, including cutting off funding for up to six months, across all legal assistance services.
"The potential withdrawal of funding to this sector as a result of a failure to meet unrealistic key performance indicators punishes the most vulnerable in our community."
Since January 2014 $60 million of Commonwealth funding for legal assistance services has been cut, affecting the Aboriginal Family Violence Prevention and Legal Service, community legal centres, Legal Aid and the Aboriginal & Torres Strait Islander Legal Service.
According to the Productivity Commission's recent Access to Justice Arrangements report, $200 million a year is required to address 'urgent need' for legal assistance services in civil matters.
In addition to committing more funding to the sector, Ms McLeod has asked the attorneys-general to review the terms of a draft National Partnership Agreement on Legal Assistance Services and take steps to reach agreement on a more sustainable funding model.
"The existing adversarial model, which restricts Commonwealth funding to matters arising under Commonwealth laws, has resulted in less funding, more opaque expenditure and is not conducive to a national legal assistance program.
"The draft National Partnership Agreement also imposes unacceptably stringent performance benchmarks on legal assistance services, meaning failure to meet one of the benchmarks is almost inevitable and will jeopardise ongoing funding for the sector."