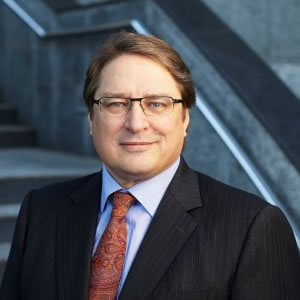 While public relations management is increasingly important for large-scale litigations, lawyers must be wary of jeopardising their client's privilege.
Lawyers cannot afford to ignore the importance of public opinion in the era of social media, says Kevin Stewart, the head of Minter Ellison's disputes resolution practice in Western Australia.
"I think [public relations] needs to be on the checklist of any litigator managing a significant piece of litigation," Mr Stewart said.
"The reputation of a company can impact its share price and in turn impact its valuation, which can either render it susceptible to takeover or bulletproof [against] takeover. Protecting its reputation is like protecting any other asset of the company, an asset that has real value."
In certain circumstances, Mr Stewart suggested reputational considerations could even influence whether to push for settlement or proceed to court.
However, he warned that lawyers dealing with a PR representative must be prudent about the information they share.
"It's important not to put your PR consultant in the difficult position of being in possession of information outside of the tent of privilege, which might then fall into your adversaries hands should your adversary be shrewd enough to seek it."
One approach could be only communicating verbally with your PR consultant, avoiding the creation of documents that may be discoverable. Alternatively, he suggested asking the PR person for advice on a range of hypothetical situations without revealing which scenario reflected the facts of the case.
"Then you can receive that advice in a neutral context but apply it to what you know to be the factual matrix."
In certain circumstances, Mr Stewart said, it may even be possible to bring the PR consultant under the umbrella of privilege, though this would be heavily dependent on circumstances.
From a PR consultant's perspective, Clint Ford from Riley Mathewson Public Relations said he is "acutely aware" of the issue of privilege when working on litigation.
"I always follow the lawyer's legal guidance in that area and operate completely hand-in-glove," Mr Ford said.
Nonetheless, he urged lawyers to be as transparent as possible with their public relations team, warning the public usually punished "the cover-up, not the crime".
"There is a fairly simple rule – tell it first, tell all of it and tell it yourself," he said. "If something is going to come out in the public domain, you as a PR person need to know the truth before you start to deal with it."
He also encouraged lawyers to bring their PR consultants in from the beginning, not just once a potential issue was brewing.
"If things have progressed a long way and are already out in the public domain, it becomes much harder to skew that conversation with the public effectively. If you get in earlier, your chance to be able to influence the conversation is likely to be much greater."