Major firm ventures into start-up space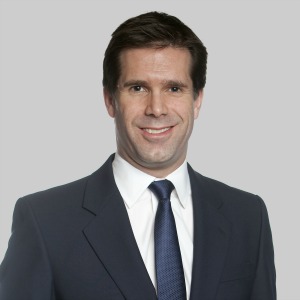 Allens has launched a new strategy targeted at the start-up sector, offering low-cost services in a bid to widen the firm's client base.
The firm, which services some of Australia's largest corporations, has launched Allens Accelerate, a new practice providing free legal documents and discounted fees to fledgling businesses.
Partner and practice head Gavin Smith said Allens wanted to get in on the ground floor with new businesses poised for rapid expansion.
"We want to go on a journey with them," he said. "More traditionally, a big firm like Allens would try to work for a start-up when it's gone through a growth phase and they're maybe looking to do an IPO. But actually, what we now want is to work with them at early stages and have a long-term relationship with them through the life-cycle of their growth."
While acknowledging this was a novel direction for a major firm, Mr Smith said Allens was keen to capitalise on this sector's potential.
"Allens would definitely not normally play in this space. The main reason [we are] is that the start-up community is going through a real boom at the moment," he said. "The economy is obviously moving away from being resources-dominated and is going through a transition more towards a service-based and innovation-based economy."
He also suggested the practice would allow Allens to connect their infant businesses with venture capital funds, including those run by existing Allens clients.
"To the extent we work with start-ups and we're able to connect them with investors, that's absolutely something we would love to be able to do," he said.
The practice offers start-ups a suite of legal document templates free of charge. Allens will charge a fixed fee at a discounted rate for other services, like customising these documents or incorporation or registration.
As the businesses gain momentum, Allens will offer flexible, bespoke fee arrangements suited to their current status, Mr Smith said.
"The idea is to be as flexible as we can at that stage to reflect where they stand and their operating expenses constraints," he said.
This could include, for example, deferring fees until after successful completion of a fundraising round or including performance uplift fees.
Mr Smith recognised that many start-ups fail at an early stage but said he hoped Allens could improve the success rate.
"We completely acknowledge that some of the start-ups we work with through our practice won't make it, but the hope is that some will," he said. "We actually hope we can bring some of our experience and contacts to bear to help them on the journey."
Allens also hopes the program will help attract and retain young lawyers with an interest in innovation.
"By working in this area and building a stable of start-up clients, we think that's an exciting thing to be able to offer our younger lawyers. They'll be able to get more autonomy working on these sorts of projects and it's an innovative space that will be exciting," Mr Smith said.