Rules to govern NSW and Vic lawyers locked in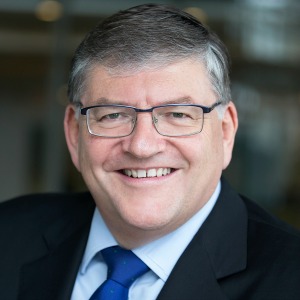 New South Wales and Victoria crossed the last major hurdle towards a common legal services market today.
The final version of the Legal Profession Uniform Rules has been released by the Legal Services Council.
The announcement comes the day after NSW Attorney-General Gabrielle Upton introduced the Legal Profession Uniform Law Application Legislation Amendment Bill 2015 in Parliament on 27 May.
The new regulatory framework, which covers solicitors and barristers across NSW and Victoria, will take effect on 1 July.
Law Council of Australia president-elect Stuart Clark (pictured) welcomed the news, citing cost savings for both lawyers and clients as the main benefit of the reforms.
"Compliance costs for law firms operating in multiple jurisdictions will fall, and this will flow on to clients," he told Lawyers Weekly.
The current regulatory system is particularly challenging for small law firms operating in NSW and Victoria that may struggle to find the resources to address compliance issues, he added.
Mr Clark also claimed a common system would make it easier for lawyers to move between states when job opportunities arise.
The Legal Profession Uniform Law (Uniform Law) was passed by the NSW and Victorian Parliaments in March 2014. The Legal Services Council, which will implement and monitor the scheme, was appointed late last year.
The Uniform Law aims to standardise practising certificates, billing arrangements, complaint handling processes, professional discipline issues and continuing professional development.
New South Wales, Victoria and the Northern Territory are long-time supporters of national regulation; while Queensland, South Australia, Tasmania, the ACT and Western Australia have previously resisted the move.
However, in 2014, the Law Society of Western Australia undertook a review of the Uniform Law and subsequently urged to the state's attorney-general to support the process.
Mr Clark expects other states to follow suit once they observe the benefits of the scheme in NSW and Victoria.
The Legal Profession Uniform Rules are available here.
See Lawyers Weekly tomorrow for an in-depth analysis of how the Uniform Rules will impact the legal profession.