Judge slams govt for denying lawyers access to asylum seekers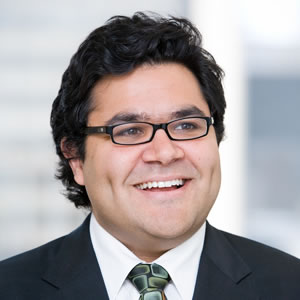 A Supreme Court judge in Victoria has criticised immigration officials on Christmas Island for refusing two Maurice Blackburn lawyers access to their asylum seeker clients.
The firm's pro bono practice leader, Elizabeth O'Shea, and lawyer Min Guo were forbidden access to a group of asylum seekers over three days in April.
Maurice Blackburn is representing the asylum seekers in a class action that alleges the federal government has failed to provide them with proper medical care.
Justice Stephen Kaye said the conduct of the immigration officials was "high handed" and involved an "unacceptable disregard" for orders he made on 15 April granting the lawyers access to a compound to gather evidence. He ordered the government to pay indemnity court costs for the plaintiffs.
Jacob Varghese (pictured), a principal at Maurice Blackburn, said security concerns were cited as the reason Ms Shea and Ms Guo were refused entry to the White Compound.
"We had to return to court in Melbourne seeking an urgent application for access, wasting time and resources to settle this matter," Mr Varghese said.
Maurice Blackburn filed class action proceedings in the Supreme Court of Victoria in August last year.
The claim alleges the federal government and the Minister for Immigration and Border Protection have failed in their duty of care to protect the health and wellbeing of asylum seekers held in detention on Christmas Island.
The open class action has been brought on behalf of all asylum seekers who have been detained on Christmas Island in the past three years and have suffered an injury or exacerbation of injury.
Maurice Blackburn is seeking compensation and, where appropriate, court orders compelling the government to provide asylum seekers with the care they require.
The lead plaintiff is a six-year-old girl known as AS. Her identity has been protected by a Supreme Court of Victoria pseudonym order.
AS has been in detention for more than a year and has been assessed by a child psychiatrist as having post -traumatic stress disorder.
The matter returns to court in September.